MetLife: Harmless Giant or Yellen's Bogeyman?
MetLife sued the U.S. government yesterday for being labeled a too-big-to-fail institution
By and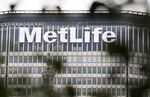 When fans at major sporting events look skyward, they often see the MetLife blimp piloted by Snoopy, the insurer's lovable pitch-dog. Jack Lew and Janet Yellen conjure something potentially more threatening.