Ex-Jefferies Trader Litvak Drops Suit Against Witness
Chris Dolmetsch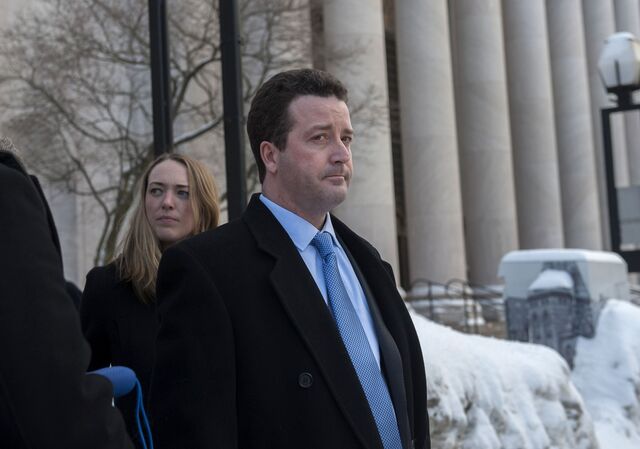 Jesse Litvak, the former Jefferies & Co. managing director convicted of defrauding a federal bailout program, dropped a lawsuit in which he claimed a trial witness cost him his job.
The ex-manager sued Michael Canter, head of the securitized asset group at AllianceBernstein Holding LP, last month in New York State Supreme Court in Manhattan, accusing him of using "wrongful, unfair or improper means" to interfere with his employment. Canter testified for the prosecution that Litvak misled him about how much Jefferies paid for bonds.
Litvak said in a filing yesterday that he was discontinuing the suit, which also named AllianceBernstein as a defendant. Jonathan Sack, a lawyer representing Litvak, didn't immediately respond to a telephone message left at his office seeking comment.
Litvak, 40, is the first person to be convicted of fraud tied to the Public-Private Investment Program, an initiative that used funds from the Troubled Asset Relief Program bailout to spur investments in mortgage-backed securities after the 2008 financial crisis.
More cases may be pending, with Litvak's serving as a model for prosecution, according to two people familiar with the investigation who asked not to be named because it's confidential.
E-Mail Error
Prosecutors said during Litvak's trial that the fraud came to light in November 2011 when Canter received an e-mail from a Jefferies colleague that mistakenly contained a spreadsheet detailing a history of bond trading at the firm.
Canter testified for the prosecution saying the spreadsheet showed that Litvak had misled him about how much Jefferies had paid for bonds, including one instance when Canter agreed to raise a bid, yet the firm still paid the original price.
Canter, then AllianceBernstein's portfolio manager responsible for its public-private investment fund, said Litvak apologized after being confronted following a long weekend. Litvak said it was a "hard year" and that "guys were doing whatever they needed" to make money, according to Canter. Canter said he was "very angry" and yelled at Litvak.
Canter told the jury that he put Jefferies in "the penalty box" after confronting Litvak in November 2011, stopped doing business with the firm for about a month and hadn't done much with Jefferies since.
Trial Argument
Patrick Smith, an attorney for Litvak, argued during the trial that Jefferies fired the trader to preserve its relationship with Canter and AllianceBernstein.
Litvak was scheduled to report to prison Nov. 5 to begin serving a two-year sentence when the U.S. Court of Appeals in Manhattan granted him bail while he challenges his conviction. The appeals court said he raised "substantial" questions of law and fact that are likely to result in a reversal.
The U.S. dropped a request for restitution in October, saying Litvak's victims would be compensated through settlements with Jefferies.
The case is Litvak v. Canter, 653890/2014, New York State Supreme Court, New York County (Manhattan).
Before it's here, it's on the Bloomberg Terminal.
LEARN MORE