Business School's Biggest Enemy Takes on Harvard
"To do a case where everybody is shooting their mouth off about something they barely know, that's not significant education"
by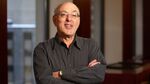 In the space of a 45-minute conversation, Henry Mintzberg called out Harvard Business School for misleading ads, dismissed MBA programs as "overrated," and declared he's "had it" with all the focus on leadership. In other words: classic Mintzberg.
In the decade since the publication of his indictment of management education, Managers Not MBAs, the McGill University professor, who recently celebrated his 75th birthday, is as opinionated and down on his profession as ever. ("Currently things aren't getting better; in fact they're getting progressively worse.")
Mintzberg, whose personal interests lean toward writing short stories, off-trail skiing, canoeing, and collecting beaver sculptures (he hopes to one day find an open-minded museum to display the collection), is working on a monograph titled Managing the Myths of Health Care; an e-book ambitiously titled Rebalancing Society; and designing an online course. All this while Mintzberg runs McGill's International Masters in Practicing Management and the International Masters in Health Leadership, both alternatives to the traditional MBA. The programs give students half of all class time to spend with colleagues, learning from one another. This breaks from traditional lecture formats where only the professor is considered the expert in the room. He says the programs "are going gangbusters."
The following interview has been edited for clarity and brevity.
It's 10 years since you argued that business schools fail to teach anything relevant about management. Has business education improved?
Nothing fundamental has changed in business schools, therefore it's worse. We've got 10 years more of people who think they've learned management by sitting in a business school for one or two years.
The practice of management, as evidenced in a lot of big corporations and banks, is utterly dreadful. I don't think business schools really get it, or care to get it. You can't create a manager in a classroom. Any effort or claim that they're creating managers by taking people who have never managed is fallacious.
Take Harvard, which has been running ads for its executive education programs, showing an executive-looking lady who is saying something like: 'We studied four companies a day. This isn't theory. This is experience.' You've got to look at that and laugh.
Four cases a day is experience? We do one case through the whole master's degree and that's based on your own situation and your experience. It's extremely powerful. To do a case where everybody is shooting their mouth off about something they barely know, that's not significant education.
What's the problem with business education today?
MBA programs should be recognized for what they are, which is excellent training in management functions—great for finance and marketing, but not to manage. The MBA gives a distorted impression of management—that it's all about analysis and decision-making, but management is not a science or a profession.
Management is a practice where art, craft, and science meet. Craft is critically important because it's experience-based; art is fundamental to doing new things because it's creativity and insight-based; science is useful in the form of analysis, but we have very little scientific evidence about what works in management.
I would put much more focus on EMBA programs. I don't think they should be called Executive MBA programs. That's one of the phony labels that business schools use. I think these are Experience MBA programs.
Schools still promote heroic senior leadership vs. the humble middle manager. Is that a mistake?
I've kind of had it with leadership. It's just any problem you have, look for the great leader. Leadership is important, but leadership isn't only about chief executives. Good managers lead, and good leaders manage.
The separation between leadership and management [in business school] has been terribly disruptive. Anyone that leads and doesn't manage doesn't know what's going on. Leadership and management have to be combined, and effective organizations are communities of human beings, not collections of human resources. If you continue to create an elite in the executive suites that don't have on-the-ground experience, then you're in trouble.
Any business schools stand out as particularly misguided in their approach?
The whole collection is overrated. There is so much conformity in what they do that it's hard to single some out.
Do you agree with Harvard's Clay Christensen that online education will disrupt the industry?
I think Clay is a fabulous guy, but he makes one fundamental error, which is that he couldn't have predicted any of these disruptive innovations any more than anybody else. For him to say that this is going to be a disruptive innovation, I think, is questionable.
There's a long way to go before [massive open online courses] figure out how they're going to do anything effective. That being said, we're developing a MOOC ourselves called Social Learning for Social Action. We refer to it as a GROOC, because it's a MOOC for groups. This means people working and collaborating in groups in order to share their knowledge and experience with others. This results in a more integrated approach to learning and problem solving. They will form groups using an online matchmaking platform that transcends geographic and issue boundaries. Face-to-face interaction remains critical; we want students out there to work in groups and we're trying to set up that technology.
Before it's here, it's on the Bloomberg Terminal.
LEARN MORE