Here's Why You Should Ignore Projected Drop in U.S. Retail Sales
Victoria Stilwell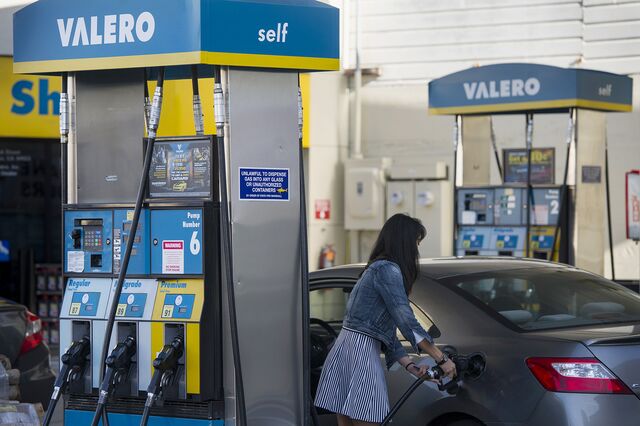 When the U.S. retail sales report drops on Wednesday, there are a number of things you want to pay close attention to. One of those isn't the headline number.
The Commerce Department adjusts its retail sales data for seasonal variations such as the surge in holiday shopping during December. What it doesn't do is correct for swings in prices. That means the continued plunge in fuel prices -- the cost of a regular gallon of gasoline decreased almost 20 percent last month -- will probably drag down the overall retail sales figure.
Instead, economists will be keeping a close eye on purchases excluding automobiles and gasoline, which they're forecasting will rise 0.5 percent after a 0.6 percent gain in November, according to the median estimate in a Bloomberg survey. Total retail sales are projected to decline 0.1 percent.
"You certainly want to look past the headline number because it will be considerably lower as a result of the decline in spending at the pump, which simply represents a fall in gasoline prices," said Michelle Meyer, a senior U.S. economist at Bank of America Corp. in New York. Once that's done, the report will probably "send a healthy signal for the consumer that's consistent with our view that consumer spending will improve throughout this year."
For the year through November, receipts at filling stations accounted for about 10 percent of total retail sales, according to Commerce Department data. So even though consumers got a break at the pump, they probably wouldn't have been able to ramp up spending fast enough in other categories to offset the gas-price decline's effect on the headline number, Meyer said.
Consumer spending last quarter is in "good shape" and on track to grow at a 4 percent annualized rate or more, said Guy Berger, U.S. economist at RBS Securities Inc. in Stamford, Connecticut. That would be the biggest gain in four years.
While that pace probably isn't sustainable, "we do have a consumer that's certainly gotten a lot of tailwinds recently and is going to be doing better in the near future than a year or two ago," said Berger.
Before it's here, it's on the Bloomberg Terminal.
LEARN MORE