Eyeing White House, Christie Sets Agenda for Flagging New Jersey
Elise Young and Terrence Dopp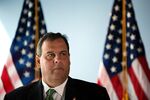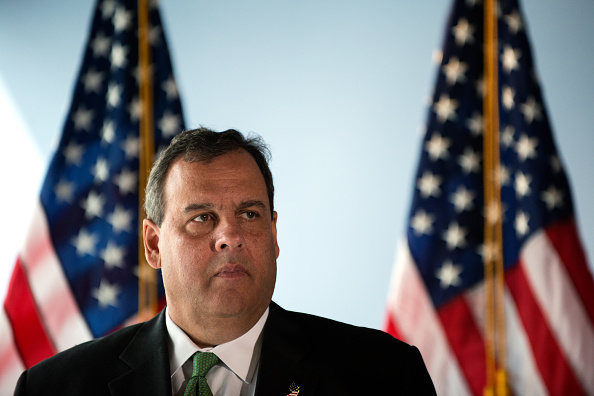 Governor Chris Christie, on the brink of announcing whether he'll run for president, will set his 2015 agenda for New Jersey as its economic recovery struggles, retirement costs surge and the main roadwork fund runs dry.
Christie, a Republican starting his sixth year as governor, appears today before the Democratic-led legislature to outline his plan for a state still clawing out from the U.S. recession that ended in June 2009. Its unemployment rate, at 6.4 percent in November, 0.8 percent more than the national average, has contributed to eight credit-rating downgrades, a record for a New Jersey governor.
In December, New Jersey's relative borrowing costs grew fivefold from the state's general-obligation sale 19 months earlier, signaling doubt among investors that Christie, 52, can achieve the long-term financial stability he promised. Christie said last month he would announce a decision on whether he'll seek his party's nomination for the White House this year.
"Assuming he does run, people are going to say, 'Hey, what's his record in New Jersey?' said John Mousseau, director of fixed income at Cumberland Advisors in Sarasota, Florida, with $2.3 billion under management. ''In New Jersey things are crummy. I wouldn't say it's bleak but it's concerning."
'Optimistic Tone'
Kevin Roberts and Michael Drewniak, Christie spokesmen, declined to comment on the speech, scheduled for 2 p.m. at the Statehouse in Trenton. Senate Minority Leader Tom Kean Jr., a Westfield Republican, said he didn't know specifics, though he expected it to "strike an optimistic tone."
The speech will no doubt start differently than the last one, in January 2014, which came a week after e-mails revealed that Christie aides and allies ordered access lanes closed at the George Washington Bridge as political retribution.
Christie began that speech with a promise to cooperate with all bridge-related inquiries. He then soldiered on, urging Democrats who control the legislature to work with him on issues such as increasing jobs and lessening the burden on New Jerseyans, who pay the highest property taxes in the U.S.
While the governor has denied any role in the bridge plot, the scandal hurt his approval ratings and threatened to block any aspirations for higher office. A year later, state and federal investigations are ongoing. Christie was recently interviewed by U.S. prosecutors as part of the probe.
Budget Woes
The governor plugged a revenue shortage in June by cutting $2.5 billion in promised pension payments for this fiscal year and last. That maneuver, plus three straight years of overestimated revenue and a lackluster recovery from the recession, led the three biggest rating companies to downgrade the state a combined eight times under Christie.
New Jersey's A1 rating from Moody's Investors Service, the second-lowest among U.S. states, "incorporates revenue shortfalls and reliance on one-time budget solutions," the company said in a November report. For the first five months of the fiscal year that began July 1, tax collections rose 4.8 percent, short of a 5.2 percent projected growth rate.
Assemblyman Gary Schaer, a Passaic Democrat who is chairman of the budget committee, described the Christie administration in an interview as "government by avoidance."
New Jersey in 2013 made 28 percent of the required pension payment, the lowest among U.S. states, according to Loop Capital Markets, a bond underwriter in Chicago.
Yield Gap
Bonds of New Jersey had the worst performance over the past year compared with the average yield of AAA rated 10-year securities, Bloomberg data show. The yield gap widened 11.2 basis points to 2.50 percent.
New Jersey's unemployment in November was its lowest since October 2008 and down from a high of 9.7 percent when Christie took office in January 2010. The rate compared with 5.9 percent in New York and 5.1 percent in Pennsylvania.
In 2011, for his first State of the State, Christie ticked off achievements made during his first year, including a 2 percent property-tax cap and bipartisan agreement with lawmakers on pension and benefits changes.
"New Jersey's comeback has begun," the governor said. The phrase became a theme for the governor, embraced by the administration even as income missed targets and Christie turned to one-time budget fixes that he had described as the habit of politicians seeking popularity over spending cuts.
Gas Tax
In 2014, Christie's revenue forecasts came up short, and he refused to heed Democrats' call for a higher income tax on top earners. He also rejected raising gasoline taxes.
That changed in September, when he appointed a Democrat as transportation commissioner and said that "everything's on the table" as a potential solution for replenishing the state's transportation fund, which will run dry next year as all of the gas tax that funds it goes toward debt service.
"This state has done so much borrowing in the past with no way to pay for it that it's reached a point where we are either going to have to make huge cuts to programs we've all historically supported or we have to find new revenue sources," Schaer said. "Certainly with Governor Christie's refusals to entertain any new revenue sources, the situation has reached gargantuan proportions."
Half of New Jersey registered voters say the state is headed on the wrong track, according to a poll released today by Fairleigh Dickinson University's PublicMind. Forty-seven percent disapprove of the job Christie is doing, while more than half say he's more concerned with a potential run for president than his job as governor.
"Given the governor's obvious political ambitions, waning support outside his party faithful makes him a tougher sell to voters outside the state who are looking for a bridge builder," poll director Krista Jenkins, a professor of political science, said in a statement.
First Term
If Christie wants to score points with a national audience, he may invoke the first 18 months of his administration for a "time bubble" effect, said Patrick Murray, director of the Monmouth University Polling Institute in West Long Branch.
"You don't bring up the drop in the credit rating," Murray said. "You don't bring up the fact that the progress that you made in the first 18 months on pensions has fallen by the wayside. You just don't bring up bad things."
Christie may decide whether to run in 2016 at the end of this month, the Washington Post reported last week. A possible campaign by former Florida Governor Jeb Bush has sped up the timing, the newspaper said, citing an unnamed person with knowledge of the situation.
Allies of Bush told Bloomberg Politics they've set a $100 million fundraising goal for the first three months of this year, in part to deter other potential candidates.
"What you hope doesn't happen is the idea of a national campaign for president doesn't put the state's own issues on the back burner," Mousseau said.