Yen Top Forecaster Halts Sell Call as Oil Cuts Japan Deficit
Andrea Wong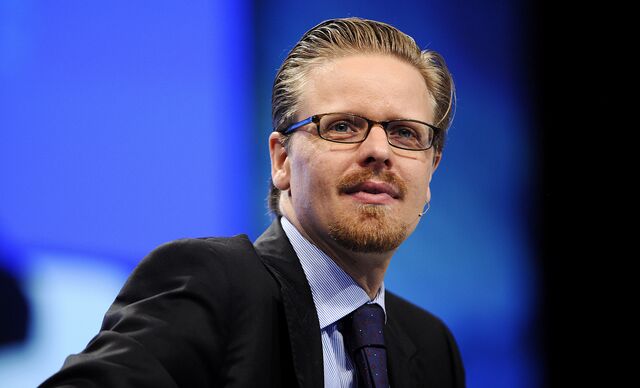 The best forecaster on the yen says he hasn't recommended selling the Japanese currency in a few months as lower oil prices provide solace for Japan's deteriorating trade balance.
Jens Nordvig, managing director of currency research at Nomura Holdings Inc., said Japan's trade deficit will drop by $100 billion a year if oil stays around $50 a barrel. The deficit was at 894 billion yen ($7.6 billion) in November, a 29th straight month of shortfall, and crude has slumped more than 45 percent since the end of October to $44.70 today.
"We've had a couple years where we've been very focused on trading the yen from the short side, but we actually haven't been short for quite a few months," Nordvig said in an interview yesterday. Low "oil prices are positive for Japan's trade balance."
Following a 30 percent slump since Prime Minister Shinzo Abe was elected in December 2012 under a pledge to end two decades of deflation, the yen's decline will slow to 1.4 percent this quarter to 120 versus the dollar, Nomura forecast, and 5.6 percent to 125 by the end of 2015. The currency has gained almost 3 percent to 118.46 today since reaching 121.85 on Dec. 8, the weakest level since July 2007.
Nomura topped Bloomberg's rankings of yen strategists for the four quarters ended Dec. 31, taking the No. 1 slot for the second quarter in a row.
The best forecasters in Bloomberg's rankings were identified by averaging individual scores on margin of error, timing and directional accuracy across 13 currency pairs.
Before it's here, it's on the Bloomberg Terminal.
LEARN MORE