Watch Out for That Puppy! Kerry Unhurt in India Car Crash
Nicole Gaouette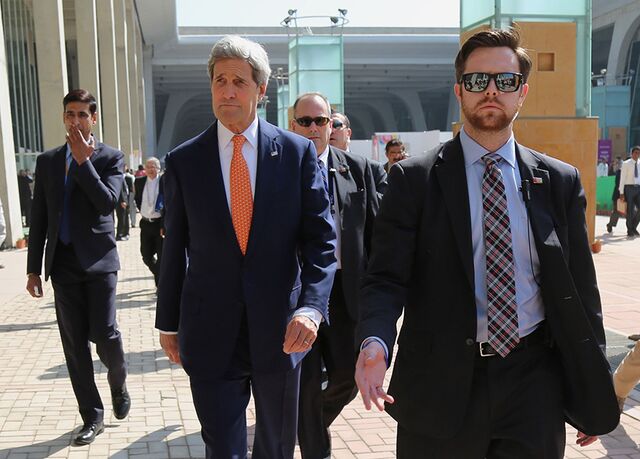 U.S. Secretary of State John Kerry emerged unscathed from a minor car accident after an Indian driver in his motorcade braked sharply to avoid a puppy on the way to the airport, spokeswoman Jen Psaki said.
Kerry, in India to meet Prime Minister Narendra Modi and attend a business summit, was in the first of two vehicles in the motorcade that collided, Psaki said. The accident resulted in "some damage to both cars," she said, adding that no members of his staff or personnel were injured.
Kerry never left his vehicle, and the other damaged car was switched out. The motorcade arrived at the airport in Ahmedabad, India, without further incident, Psaki said.
India's roads are the world's deadliest, with 15 percent of all traffic fatalities and only 1 percent of the motor vehicles, according to the World Bank. In 2013, 137,572 people died on the roads of India, while 494,893 people were injured, according to government data.
India is marking "Road Safety Week" until Jan. 17 to encourage safe driving.
Before it's here, it's on the Bloomberg Terminal.
LEARN MORE