Apple Supplier McMurtry Becomes Billionaire as Renishaw Surges
Tom Metcalf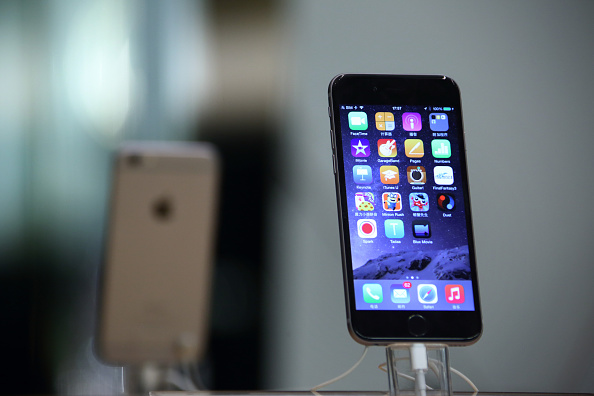 David McMurtry, the co-founder and chief executive officer of Renishaw Plc, emerged as a billionaire last week after shares in the company reached a record high.
The Gloucestershire, England-based measuring equipment maker, whose tools are used in the production of Apple iPhones, according to analysts, jumped 20 percent last week after the company said in a statement that it expected half-year pretax profit to more than double to 55 million pounds ($83 million).
"We continue to see good momentum in our business, with a record order book," McMurtry said in the statement.
The 74-year-old has a $1.1 billion fortune, according to the Bloomberg Billionaires Index. His 36 percent stake in the measurement and calibration device-maker is valued at more than $900 million. He's collected more than 100 million pounds in dividends since the company became publicly traded in 1983.
Chris Pockett, a spokesman for Renishaw, said McMurtry declined to comment on his net worth.
The new figures represent the fourth positive trading update issued by the company since October. The latest profit before tax forecast for the year to June 2015 is 30 percent higher than the previous estimate issued in November. Renishaw's share price has risen 41 percent since Sept. 30.
"Little detail was provided as to the drivers of this significant increase to guidance," Richard Paige and Stephen Jeffrey, London-based analysts with Barclays Plc, said in Jan. 7 letter. "We suspect continued strong demand from the electronic market and smartphones and wearables in particular."
Concorde Inspections
McMurtry, who was knighted by Queen Elizabeth II in 2001, founded Renishaw in 1973 with John Deer after inventing a touch-trigger probe that enabled inspection of an instrumentation pipe in the Rolls-Royce Olympus engines on supersonic Concorde aircraft.
The duo branched out into machine tool probes, encoders and health-care technology. Deer's 17 percent stake in the company is valued at more than $400 million.
The use of its tools by the electronics industry including contract manufacturers thought to be part of Apple's supply chain has done much to spur growth, according to analysts.
"The most compelling aspect to the Renishaw investment case over the past three years has been the significant orders from the electronics sector," Stephen Swanton, a London-based analyst at Redburn, said in a July report.
That reliance helps make it the most cyclical and volatile business in the listed U.K. capital goods sector, Swanton said in a May note.
'Unpredictable Orders'
"Underlying demand is clearly very strong," Jo Reedman, a London-based analyst with N+1 Singer Ltd., said in a Jan. 7 report. "However we continue to believe that the group's supercharged performance in FY 2015 owes much to irregular large orders related to the launch of new products from Apple, orders which have risen further since the last trading update, but which we would not expect to recur in FY 2016."
Renishaw isn't letting this uncertainty affect its plans.
"Whilst we may experience unpredictable orders both in terms of size and timing, we expect continued global investment in production systems and processes to lead to greater demand for the group's products," McMurtry said in an October statement.
Before it's here, it's on the Bloomberg Terminal.
LEARN MORE