The Candidate's Dilemma: Is it Worth Quitting Your Day Job to Run for President?
Sometimes, looking for a new job means losing the one you've got.
By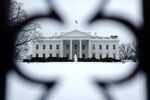 As the Republican presidential field takes shape, some likely candidates face a vexing decision: Whether it is worth giving up a current job in order to seek the one coveted by so many politicians.
Some states have laws on the books that prevent officeholders from simultaneously seeking re-election and running for higher office. But it's not just sitting senators and governors who must weigh the risk of being left, however briefly, out of work. Corporate and media positions often have to fall by the wayside—whether by law or simply because of bad optics—if a candidate will have a real shot at winning. 
Here's a rundown of would-be candidates and the duties that they would have to give up if they decide to hop into the 2016 race—or that they've given up already.
Mike Pence 
Indiana's governor will come up for re-election in 2016, but thanks to a state law that prohibits a candidate from seeking state and federal office on the same ballot, he may have to forego returning to that job if he also wants to run for president. Then again, a GOP state legislator has put forth a bill that would re-write that law, clearing the way for an electoral double-dip. 
Mike Huckabee
Like former House Speaker Newt Gingrich and former Senator Rick Santorum before him, Huckabee severed ties to Fox News this month in anticipation of his latest White House run. While giving up his eponymous show on the conservative cable network represents a salary setback for the former Arkansas governor, the revolving-door relationship between Fox and GOP candidates means Huckabee could be back on air should he not win the party's nomination.
Marco Rubio
Florida, like Indiana, does not allow a candidate to simultaneously seek re-election and run for president. Unlike Indiana, however, there's no move afoot to alter state law. That means Rubio, if he decides to throw his hat into the presidential ring, would be bidding farewell to his Senate seat. 
"I understand that running for the presidency requires you to make that decision soon enough so you can put together a campaign, and I'm confident that we'll be able to do that if that's the decision I make," Rubio said in an interview Friday, according to National Journal. "But I haven't made the decision yet."
Rand Paul
The Kentucky senator has used his position to become a national political figure, but if he decides to run for president, he may have to give it up. One person keen on making sure Paul does not violate state law and run for two different offices simultaneously is Kentucky Secretary of State Alison Lundergan Grimes, the Democrat who lost her bid to oust Senate Republican leader Mitch McConnell in November. "The law is clear," Grimes told WHAS-TV. "You can't be on the ballot twice for two offices." Grimes has vowed to take Paul to court if he attempts to seek re-election and the presidency at the same time. 
Jeb Bush
In one of the clearest signs that he plans to run for president, the former Florida governor has resigned from a slew of non-profit and corporate boards of directors, thus theoretically clearing away possible financial entanglements. The en-masse resignations included positions with Academic Partnerships, Empower Software Solutions, CorMatrix Cardiovascular Inc., and Rayonier Inc. He also stepped down from his advisory role at Barclays.