The One Big Disappointment From Today's Jobs Report
by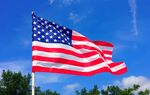 The December Non-Farm Payrolls Report came in quite solid. Two hundred fifty-two thousand new jobs were created in the month, surpassing analyst expectations of 240,000. The unemployment rate tumbled to 5.6 percent from 5.8 percent. And last month's jobs number was revised nicely higher.
The one big weak spot? Wages. Economists, Fed watchers, and workers have been waiting for wage growth to finally kick in, but it's still very mediocre. In fact, average hourly earnings fell 0.2 percent in December. And last month's gain of 0.4 percent was revised lower to a gain of just 0.2 percent.
While this is disappointing, it might be the kind of number that investors love, as it indicates that there's still not much inflationary pressure in the pipeline, and thus not much pressure on the Fed to tighten sooner.
Before it's here, it's on the Bloomberg Terminal.
LEARN MORE