Kerry Heads to India With Stop Planned to Meet Iran's Zarif
Nicole Gaouette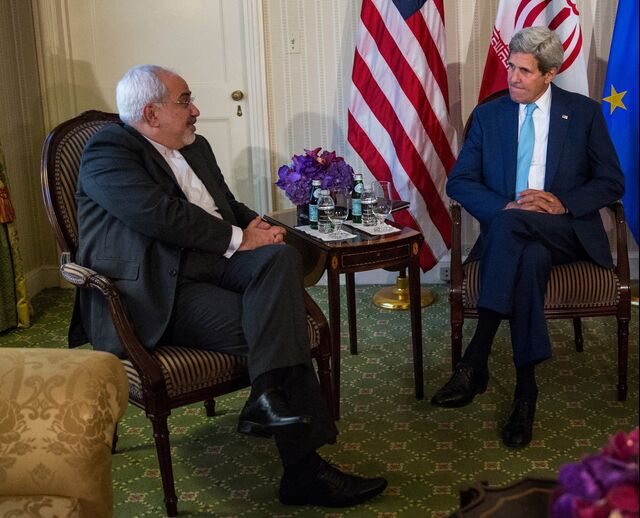 Secretary of State John Kerry leaves for India today on an international tour that will include a meeting with Iran's foreign minister on the negotiations over that country's nuclear program.
The top U.S. diplomat will consult with Iran's Foreign Minister Mohammad Zarif in Geneva on Jan. 14, a day before negotiating teams from Iran and six world powers resume nuclear talks there.
Kerry's first stop will be on Saturday in Munich, where he will meet with Oman's Sultan Qaboos bin Said, the State Department said in a statement. The health of the 74-year-old Qaboos has been in question since the Royal Court announced in July that he had departed for unspecified medical checks in Germany. Oman has served as a go-between for the U.S. in its talks with Iran.
Kerry will then travel to Ahbedabad, India, to take part in an investor's summit that Prime Minster Narendra Modi started when he was chief minister of Gujarat state. In addition to focusing on trade and economic ties, Kerry will be preparing for President Barack Obama's visit to New Delhi later this month. While in India, Kerry will meet with Bhutan's Prime Minister Tshering Tobgay, in the highest level contact to date between U.S. and Bhutanese officials.
Kerry will be in Sofia, Bulgaria, on Jan. 15 for discussions on security, energy, bilateral trade and investment, and the rule of law.
Before it's here, it's on the Bloomberg Terminal.
LEARN MORE