Why Passenger Planes Can Still Vanish
Some airlines have been slow to upgrade tracking technology
By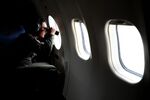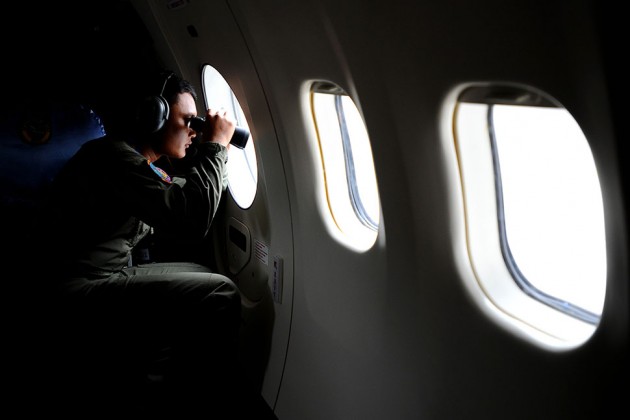 By Dec. 30, when search teams began to recover debris and bodies from the apparent crash site of AirAsia flight QZ8501, the airline industry had begun to hear renewed calls from flyers and regulators for more precise, consistent tracking of commercial aircraft. During inclement weather two days earlier, the Airbus A320, while carrying 162 people from Surabaya in Indonesia to Singapore, had dropped off radar and couldn't be found.
More than three-quarters of the earth's surface, including large parts of Africa, Asia, and South America as well as most of the oceans, lacks reliable radar coverage. In March, when a Malaysia Airlines Boeing 777 bound for China disappeared, airlines and regulators began to grapple with the fact that a plane without a working transponder can be virtually invisible. Most new aircraft include technologies that bridge the radar gap, but many older planes still don't have them. The International Air Transport Association, a trade group that represents 250 airlines, emphasizes that almost all the 100,000 flights per day travel without incident.
Older transponders relay a plane's altitude only at the request of ground-based radar. Newer systems, called ADS-B, gather location data from GPS and then broadcast it to air traffic controllers and other planes in the area; about 65 percent of the world's commercial fleet have them. Most airlines also use a text-based messaging service that can provide position data at whatever interval a carrier chooses. Over land, the more advanced systems send controllers a plane's location and performance data via ultrahigh-frequency radio waves. In remote areas the system switches to satellite transmissions, which cost about twice as much, estimates Mark Duell, vice president for operations at FlightAware, a company that tracks airlines. Sita and Rockwell Collins, the two leading companies selling this kind of communications equipment, declined to provide pricing details.
Installation costs can run as high as $500,000 per plane, plus fees to satellite providers for data transmission, Duell says. Some large carriers with long-haul operations pay a contract service to actively track their flights, but that still requires the installation of advanced location equipment on planes. The U.S. and the European Union have mandated such systems onboard all commercial aircraft by 2020 and are beginning to phase out the use of conventional radar in air traffic control. Once aircraft are equipped, data costs in the U.S. will be covered by taxes and user fees, says Ed Sayadian, vice president for civil and aerospace systems at aerospace manufacturer Exelis, which is building a ground-based tracking network for the Federal Aviation Administration. "It's not very expensive once the infrastructure is up," he says.
On Dec. 10 an IATA-led task force issued a series of nonbinding recommendations for member airlines that, if followed, could plug the holes in tracking networks. Among them: Within a year, each airline should be able to report a plane's latitude, longitude, and altitude at a particular moment to within 1 nautical mile at least every 15 minutes, and more frequently after certain trigger events, such as a dramatic change in speed or altitude.
Some airlines pushed back, saying they couldn't meet the suggested deadlines, according to the trade group's chief executive officer, Tony Tyler. "Our members took a very serious look at the recommendations," he says. "While they're committed to improving, they could not fully endorse what would be practically unachievable for some." The authors of the IATA recommendations, including pilots and aircraft manufacturers, warned in the report that "public trust and confidence in aviation is at risk" when aircraft "cannot be located."
The UN International Civil Aviation Organization will propose the 15-minute reporting standard to the industry and its member states at a safety conference in early February, says spokesman Anthony Philbin. Jonathan Sinnatt, a spokesman for British satellite company Inmarsat, predicts that the final guidelines will cause airlines to migrate more of their flight monitoring to satellites. Reliable tracking is rapidly becoming a nonnegotiable element of travel safety for regulators in the U.S., Europe, and many parts of Asia. But without binding regulations, individual airlines are likely to commit to new tracking systems only when they install satellite-based systems for Internet access or television, says Robert Mann, an aviation consultant and former American Airlines executive. At that point, Mann says, running the tracking function along with the passenger services becomes "dirt cheap."