CEO Pension Benefits: Bigger Than the Pay Advantage?
By and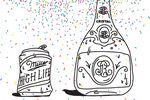 For many new retirees, the biggest worry isn't about how they'll keep themselves busy after years of the 9-to-5 grind. It's whether they'll have enough money to get by during their golden years. Not so for Gregg Steinhafel, who stepped down as chief executive officer of Target last May following a massive credit card data breach. The 35-year veteran of the retailer received retirement plans valued at more than $47 million—1,044 times the average balance of $45,000 that workers have saved in the company's 401(k) plan.
That's far different from the experience of Ron Pierce, who worked from 2007 to 2012 at the retailer's distribution center in Stuarts Draft, Va. At the time of his departure, he had $32,000 in his 401(k) account, which had been bolstered by Target's 100 percent match of workers' contributions up to 5 percent of their pay. Pierce also left the retailer with a one-time payout of about $4,600 from a pension, which the company ended for new employees in 2008. "Target throws workers a cracker, and top executives take the cake," says Pierce, 55. "Who can even spend $47 million? I'd like to see a chunk of that go for pensions for all employees."
For years, public attention has been fixed on the rising gap in the U.S. between the highest- and lowest-paid workers. Less noticed has been the gulf in retirement savings, which has grown along with executive compensation. Most workers are left only with their 401(k) plans when they leave the workforce, but top managers often receive far more lucrative executive pensions.
CEO compensation at large U.S. companies was 204 times higher than the pay of workers on average in 2013, up 20 percent since 2009, according to data compiled by Bloomberg. The retirement benefits divide between senior executives and average workers "perpetuates income inequality into old age," says Paul Hodgson, a corporate governance consultant who's researched executive compensation.

When Steinhafel joined Target in 1979, the Minneapolis-based company offered generous retirement programs—so generous for executives that it included a deferred compensation plan that paid a guaranteed 12 percent interest. Steinhafel's retirement package included $27.7 million from a combined pension plan for top executives and another deferred compensation plan, according to proxy filings. He was also paid $9.8 million from an earlier deferred compensation plan, as well as an additional $9.9 million in interest payments on that sum. In addition, Steinhafel got a $7.2 million cash severance payment and $4.1 million from vested stock awards when he left last year at age 59.
Target said its directors have changed executive compensation programs to better reflect the retailer's commitment to pay for performance and that Steinhafel was the last top executive eligible for the deferred compensation plan that paid 12 percent interest. Steinhafel couldn't be reached for comment. "In response to shareholder feedback, we embarked on a comprehensive overhaul of our executive compensation programs to even better align compensation with company performance," said spokesman Eric Hausman in an e-mail.
Although executive retirement plans were long designed to replace CEO incomes, that's changed in the past two decades. "These benefits weren't originally intended to be huge wealth generators," says Gary Hewitt, director of governance research at Amsterdam-based Sustainalytics, which provides research to investors. "But it's become that as CEO compensation has grown to 200 to 300 times what average workers make. They're controversial and harder to justify now that companies have abandoned pensions for those in the ranks."
At Target, for instance, those who work less than 1,000 hours a year aren't eligible to save in its 401(k) plan at all. The retailer's 31,000 retirees received an average annual pension benefit of about $4,000 in 2013, according to company filings.
The number of traditional pension plans at U.S. companies dropped by more than 70 percent, to about 42,300, from 1984 to 2012, while 401(k) plans multiplied to more than 500,000 from 17,000. The median combined 401(k) and individual retirement account balance for households headed by people from 55 to 64 was $111,000 in 2013. Those savings will provide a little more than $4,000 a year, assuming the 4 percent annual withdrawal rate many retirement experts recommend.
It's a different reality for CEOs and their top lieutenants, especially those with so-called executive pensions. Sometimes called supplemental executive retirement plans, or SERPs, they're usually calculated by multiplying years of service and the average pay earned over the executives' last three to five years of service, when earnings are at their peak. About 30 percent of Fortune 1000 companies offered SERPs in 2013, according to consulting firm Newport Group. They're paid in cash when executives retire or leave.
More common are deferred compensation plans, which more than three-quarters of Fortune 1000 companies offer, Newport Group says. They allow executives to set aside salary and bonus income on a pretax basis and circumvent the caps lower-paid employees face on contributions to 401(k) accounts. About half of these companies contributed to their executives' balances, and three-quarters of the plans had different—usually more robust—choices than those offered to 401(k) participants, Newport Group says.
The dwindling universe of companies that still offer traditional pensions to employees often give sweeteners to top executives. ExxonMobil CEO Rex Tillerson's pension was valued at $2.1 million in 2013. He also had a supplemental pension valued at $21.1 million and an "additional payment plan" valued at $38.6 million, according to proxy filings. About 1,000 U.S. executives at Exxon are on track to receive that sort of additional payout, based on the average of the three highest bonuses received in the last five years prior to retirement, according to proxy filings.
"ExxonMobil maintains retirement and other employee benefits to attract and retain the best talent," says Alan Jeffers, a spokesman for the company.
BOTTOM LINE -
The bottom line: Target's former CEO had $47 million in retirement plans when he left. Its average employee 401(k) balance is $45,000.
Before it's here, it's on the Bloomberg Terminal.
LEARN MORE