Pro-ISIS Twitterati Respond to Paris Attack
As France and most of the world mourns, extremists on Twitter cheer.
Annie Linskey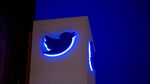 The deadly attacks on the French magazine Charlie Hebdo elicited a torrent of support from the Islamic State supporters in the Twitterverse. These online messages cheering terror come from the same repository of smartphone warriors who celebrated violence in Ferguson, hostage-taking in Sydney and beheadings of journalists and aid workers.