Obama Tells Americans Not to Get Too Comfortable With Cheap Gas
He speaks to Detroit media ahead of his visit to a Ford plant Wednesday.
By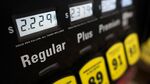 A day before heading to Michigan on a pre-State of the Union road show, President Barack Obama said Tuesday that gas won't stay cheap forever and that Americans should keep fuel efficiency on their minds.
"I would strongly advise American consumers to continue to think about how you save money at the pump because it is good for the environment, it's good for family pocketbooks and if you go back to old habits and suddenly gas is back at $3.50, you are going to not be real happy," Obama told the Detroit News. "The American people should not believe that ... demand for oil by China and India and all these emerging countries is going to stay flat. Just demographics tell us demand is going to continue to grow, that over the long term it will grow faster than supply and we have to be smart about our energy policy."
The U.S. ended 2014 with the lowest gas prices in four years as crude oil prices fell, the U.S. Energy Information Administration said Wednesday.
Obama will speak at a Ford assembly plant in Wayne, Mich., on Wednesday afternoon about the auto industry recovery, according to the White House. His trip, which will also take him to Arizona and Tennessee this week, comes as Obama tries to rally public support for his agenda while facing the final two years of his presidency with a Republican-controlled Congress that convened Tuesday.