Vodacom-Neotel Tie-Up Would Be 'Super-Dominant', Cell C Says
Chris Spillane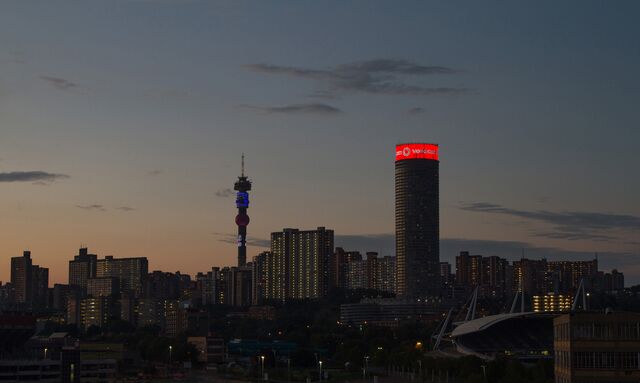 Cell C Pty Ltd., South Africa's third-largest mobile-phone carrier, plans to tell regulators at a hearing next week that its business is threatened by Vodacom Group Ltd.'s proposed acquisition of Neotel Pty Ltd.
Vodacom is already South Africa's largest mobile-service provider and its 7 billion-rand ($600 million) deal to buy the Internet provider shouldn't be approved "because of the detrimental, indeed fatal, impact that this could have on competition in the electronic communications market," Cell C said in a statement to the Independent Communications Authority of South Africa.
MTN Group Ltd., Africa's biggest mobile-phone company, said in November that the transaction should be blocked on competition grounds as it would allow Vodacom to start a high-speed 4G mobile network before other operators. Telkom SA SOC Ltd., the continent's biggest landline provider, said in the same month that Neotel's wireless spectrum should be reallocated to other operators to prevent the deal causing a "distortion of the competitive landscape."
By acquiring Neotel's customers, fiber lines and wireless capacity, Vodacom would become "a super-dominant operator," hurting competition and making it uneconomic for new entrants to join the market, Johannesburg-based Cell C said in an Oct. 15 statement to regulator Icasa that was seen by Bloomberg News. The document was verified by a company representative, who said it reflects Cell C's current position.
Vodacom's competitiveness would be "unfairly" strengthened by control of Neotel's wireless spectrum, so any such capacity not used by Neotel should be reallocated to other companies, said Cell C, which calculated its share of the mobile market at about 11 percent by revenue and Vodacom's at more than 50 percent. Vodacom had domestic service revenue of 48.3 billion rand in the year ending March 31, 2014.
Vodacom would probably force Cell C and other competitors to stop leasing capacity on Neotel's fiber network after the acquisition, Cell C said.
Icasa will hold a hearing on the deal on Jan. 15 and 16 in Johannesburg. Vodacom, which is 65 percent owned by Newbury, England-based Vodafone Group Plc, agreed to buy Neotel from India's Tata Communications Ltd. in May to expand its network of high-speed fiber-optic cable for businesses and homes.
Vodacom's shares gained 1 percent to 124.72 rand as of 9:05 a.m. in Johannesburg, valuing the company at 184 billion rand.
Before it's here, it's on the Bloomberg Terminal.
LEARN MORE