An Obamacare Insurer Finds Failure in Low Premiums
About 12,000 customers face higher costs after a Minnesota insurer's low premiums backfired
by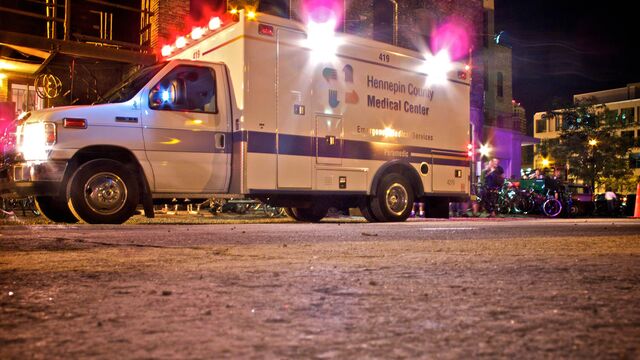 A year ago, PreferredOne looked like an Obamacare success story: The Minnesota health plan offered some of the lowest premiums in the country and captured 60 percent of the state's roughly 55,000 new Obamacare enrollees. But those premiums were too low, it turns out, to cover the medical care and other expenses of all those new customers. In the fall, PreferredOne steeply hiked rates for 2015 and dropped out of Minnesota's Affordable Care Act marketplace entirely, saying it was "not sustainable" to continue. 
Now roughly 12,000 people who bought PreferredOne policies in 2014 and haven't switched plans will face bigger insurance bills this year, according to Joe Campbell, communications and marketing director for MNsure, the state's Obamacare marketplace. By law, customers who enrolled will automatically be renewed in coverage plans at the new, higher premiums. And those who were getting subsidies to make premiums more affordable will lose them, because the assistance is available only for plans sold through the Obamacare markets. A spokesman for PreferredOne declined to comment for this story.
"The people who do not exercise an active choice to find a new plan will have a significant increase in cost," says Roger Feldman, a health economist at the University of Minnesota. "I would guess they're just not going to pay it." 
Insurance companies set rates for the first year of the new Obamacare marketplaces using a heavy dose of guesswork. What happened to PreferredOne is a cautionary tale for insurers navigating an unfamiliar marketplace. Across the U.S., at least 77 insurers joined Obamacare markets this year, which increases competition and helps keep overall rate increases modest. But 14 companies that sold coverage for 2014 left the marketplaces, according to a government tally. And other insurers have faltered: A nonprofit co-op health plan in Iowa that got $145 million in government loans was placed under supervision by regulators last month because it's running out of money, Bloomberg News reported. But outside of Minnesota, no company withdrew after winning as much of the market as PreferredOne did.
Minnesotans who got subsidies last year to help them buy PreferredOne plans will see their premiums more than double if they don't switch plans, according to an analysis by Wakely Consulting Group that MNsure published in December. A PreferredOne policy that cost $190 a month in 2014 would jump to $440 a month in 2015 with the rate increase and lost subsidies. That customer could shop around and get coverage from a different insurer for $190, but if he doesn't, his bills will skyrocket.
MNsure officials and PreferredOne have reached out to policyholders, and 7,172 people have chosen other health plans. MNsure twice extended the Dec. 15 deadline to get coverage starting Jan. 1. People who didn't change their coverage for the start of the year can still switch by Feb. 15. MNsure plans to keep notifying the thousands of remaining enrollees that they can likely save money by shopping for new plans, says spokesman Campbell. "Momentum really works against you, because once people are in health coverage, they tend to stay in it," he says.
How did PreferredOne, a 30-year-old insurer jointly owned by three local medical groups, make such a mess of its first year selling Obamacare? The company has said little publicly to explain, but financial filings with insurance regulators show PreferredOne bleeding money: Cash from operations dropped by $35 million in the first nine months of 2014, compared with a $6.6 million increase in the same period the year before. While its business providing group insurance to employers appeared stable, policies sold directly to individuals were paying out more in medical claims than they were collecting in premiums.
Feldman, the University of Minnesota economist, speculates that the company bet on keeping costs down by attracting a lot of customers with low rates. Having more enrollees, the reasoning goes, could help a plan negotiate better rates from doctors and hospitals. Feldman also says insurers sometimes expect "low-ball" rates to attract a healthier mix of customers. Minnesota's insurance regulator also asked PreferredOne to consider lowering the premiums it initially planned to charge, the Star Tribune reported in October. A spokeswoman for the regulator declined to comment on discussions with the company.
There is an unexpected bright side for Minnesotans: PreferredOne's exit from the MNsure market could actually save money for those who buy other policies from MNsure. Obamacare subsidies are calculated with a complicated formula that takes into account the mix of health plans in each state marketplace. When PreferredOne took its low-cost plans off the market, that increased the value of subsidies that people can use to buy competitors' plans that remain.  
Before it's here, it's on the Bloomberg Terminal.
LEARN MORE