Australian 10-Year Yield Drops to Record
Wes Goodman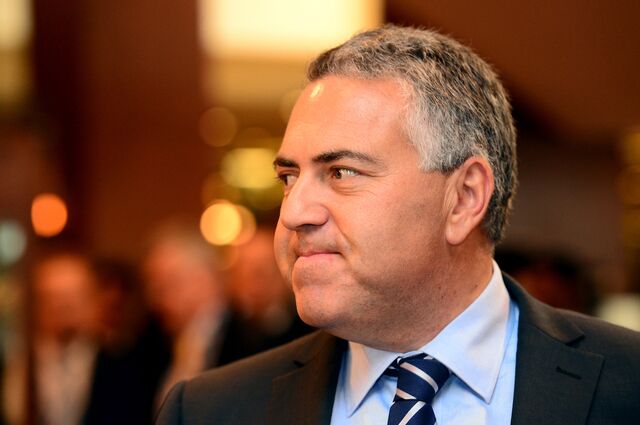 Australian benchmark bond yields fell to a record, joining a global tumble in government borrowing costs amid speculation the risk of deflation will prompt the European Central Bank to start buying sovereign debt.
Ten-year yields slid seven basis points to 2.64 percent as of 8:41 a.m. in Sydney. The previous low was 2.70 percent set June 2012, when investors piled into havens as Europe's sovereign debt crisis threatened to engulf Spain.
Government bonds are rallying from Australia to the U.S. to Germany as tumbling oil prices send the outlook for inflation down and a Greek election campaign revives the specter that the nation will exit the euro. A slump in prices for commodities that generate more than half of Australia's export earnings is prompting traders to bet the Reserve Bank will cut interest rates, joining peers in Japan, Europe and China in boosting stimulus.
"Europe's latest meltdown means that safe-haven flows have been added to demand from investors who were already seeking Australian yields that are the highest among AAA rated sovereigns," said Damien McColough, head of fixed-income research at Westpac Banking Corp. in Sydney, said today by phone.
Interest-rate swaps indicate investors expect the RBA to cut its benchmark 39 basis points in the coming 12 months, Credit Suisse Group AG data show. The figure marks a shift from September, when investors expected the central bank to raise the rate from a record low 2.5 percent.
Australian Treasurer Joe Hockey said last month that the budget deficit is deepening because of the biggest slump in the nation's terms of trade since records began more than 50 years ago. That means the value of the country's exports is dropping compared to that of its imports.
Commodities Slump
Crude oil fell below $50 a barrel in New York this week for the first time since April 2009, while German inflation slowed to the weakest in more than five years -- a sign euro-area prices have started to decline.
The Bloomberg Commodity Index dropped 17 percent last year, the biggest decline since 2008, and touched an almost six-year low yesterday. Iron ore, Australia's biggest export earner, plunged 47 percent in 2014.
Bonds in the South Pacific nation are also drawing demand because they offer higher yields than money managers can get in the U.S., Japan or Germany. The extra yield investors demand to hold Australian debt instead of U.S. Treasuries narrowed to 71 basis points from 121 in October. Singapore notes yield 2.25 percent, the highest after Australia among nations with AAA grades from the three largest credit-rating companies.
A gauge of global bond yields fell to a record, reflecting the outlook for slowing inflation as oil prices tumbled.
Bonds in the Bank of America Merrill Lynch Global Broad Market Sovereign Plus Index yielded 1.28 percent on Jan. 5, the least since the index started in 1996.
Before it's here, it's on the Bloomberg Terminal.
LEARN MORE