China's Zhou Acquires Bordeaux Wine Estate Chateau Renon
Guy Collins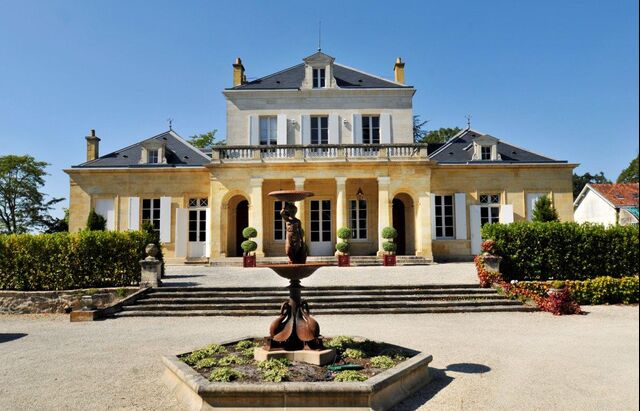 Chinese entrepreneur James Zhou has acquired French wine estate Chateau Renon in Tabanac on the right bank of the Garonne river in the Cadillac Cotes de Bordeaux region, according to real-estate broker Michael Baynes.
The deal comprised two transactions bringing the chateau's historic vineyards back under its control, according to Baynes, a partner in Maxwell-Storrie-Baynes, an exclusive affiliate of Christie's International Real Estate. The vineyards covering 8 hectares (20 acres) were managed under separate ownership in recent years, while the chateau itself dates from 1802 and is surrounded by more than five hectares of parkland and gardens.
Investors from China have bought more than 100 Bordeaux wine estates since starting to focus on the area in 2010, according to Baynes. Zhou intends to use French winemakers and local expertise in the vineyard at Chateau Renon and the deal opens the way for its wine to be shipped to the Chinese market.
"It was one property for a very long time," Baynes said by phone, noting "the condition of the main chateau is outstanding."
The transaction price was not disclosed. The deal follows last month's purchase by Hangzhou-based New Century Tourism Group of Chateau de Birot, a 34-hectare property with an 18th century mansion and about 25 hectares of vines.
Zhou's interests range from a packaging business employing 3,000 people, which is listed on the Shenzhen stock exchange, to wine importing company, a fencing club and management of a Beijing polo club, according to Maxwell-Storrie-Baynes.
Before it's here, it's on the Bloomberg Terminal.
LEARN MORE