AirAsia CEO Turns to Twitter for Crisis Management
By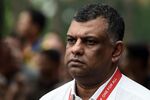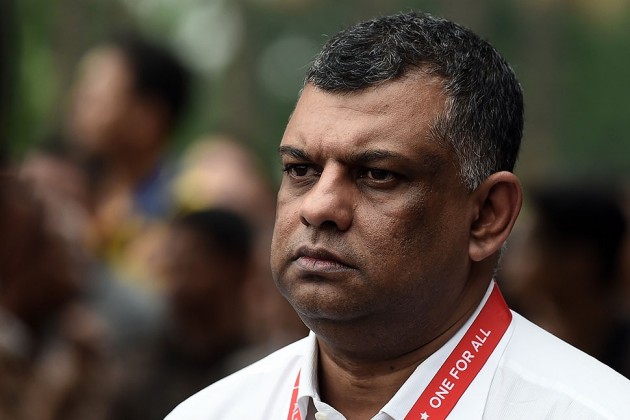 During a crisis, some corporate executives might decide to stay off social media and allow their professional handlers to manage the message. AirAsia Chief Executive Officer Tony Fernandes in ordinary times is an avid user of Twitter, tweeting several times a day about the airline or Queens Park Rangers, the English Premier League he runs. Following the crash of an AirAsia plane on Dec. 28, Fernandes hasn't gone silent. Instead, he's been updating followers on recovery efforts, expressing concern about victims' families, and rallying AirAsia staff morale.
On Monday, for instance, Fernandes dismissed what he called "silly headlines" about an aborted takeoff of another AirAsia plane over the weekend, adding that the plane "did not have a stalled engine." The problem, according to Fernandes, was an APU (auxiliary power unit) that had to be restarted.
Last year, following the disappearance of Flight MH370, critics pilloried Malaysia Airlines for failing to provide accurate information. This time, Fernandes is out front, using Twitter to communicate frequently with staff, passengers, and investors. "As I have said we never hide," he wrote in one tweet. "All will come out at right time. Focus is finding all guests and looking after families." In another recent message, he tweeted:
On Friday, Fernandes tweeted about traveling to Indonesia to retrieve the body of flight attendant Khairunnisa "Nisa" Haidar, and to escort the body back to Haidar's Indonesian hometown. "I'm arriving in Surabaya to take Nisa home," he wrote. "I cannot describe how I feel. There are no words."
It's a smart strategy, according to Hamish McLean, a professor who specializes in risk and crisis communication at Griffith University in Australia. Fernandes "understands that social media can save reputations in a crisis," McLean told Bloomberg Television on Monday. When it comes to crisis communication, he said, Fernandes "is actually writing the textbook as we speak on how to do it properly."
But the airline still has to contend with challenges from Indonesia's regulator, which says the carrier didn't have permission to fly on the day of the crash. Is AirAsia an outlier in the otherwise well-ordered skies of Indonesia? Or are there other planes flying without the proper permits? The government doesn't know yet, according to Djoko Murjatmodjo, Indonesia's director-general for air aviation.
"We're investigating all other airlines to see if the same thing is happening there," Murjatmodjo told Bloomberg News on Sunday. "It's their responsibility to follow what we permit them to do." Indonesia has taken some action, temporarily suspending officials from the government's air-navigation and airport operators from working in operations, Murjatmodjo said at a press conference in Jakarta on Monday.
Unlike Malaysia Airlines, which was already struggling before the first of its disasters last year, AirAsia can count on a relatively strong position to help the airline through the crisis. Facing strong competition from other low-cost carriers, Fernandes had been taking a cautious approach: Through the first nine months of 2014, AirAsia had increased capacity only 2.2 percent, the slowest growth rate in the airline's history, Malaysia's Maybank reported in mid-December. As part of the strategy, AirAsia also took a dozen planes out of service. Thanks to lower fuel costs, though, "many of the marginal routes are now profitable," Maybank reported. "AirAsia will deliver solid earnings from 2o15 onwards as the benefit of lower fuel price trickles in."
Before it's here, it's on the Bloomberg Terminal.
LEARN MORE