Tower Seen Rallying Into 2015 After 128% Gain
Gabrielle Coppola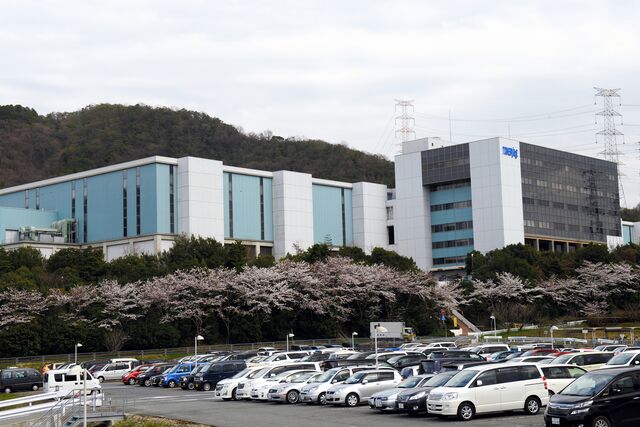 Tower Semiconductor Ltd., the Israeli chipmaker that more than doubled last year, is poised to extend its rally into 2015 as it benefits from companies seeking to outsource chip production, analysts who cover the stock say.
Tower's 128 percent advance was the best performance in the Bloomberg Israel-US Equity index, trouncing the average 8.5 percent gain and ahead of the 62 percent return of the next-best performer, Mobileye NV. Even after the surge, Tower, with a multiple of 6.4 times projected profit for the next 12 months, only trades at about half the average price-to-earnings ratio of the industry.
Chief Executive Officer Russell Ellwanger has said revenue will reach $1 billion by 2016 as a result of a joint venture he signed with Panasonic Corp. in December 2013. Sales increased 70 percent in the third quarter and were forecast to reach $828 million by the end of 2014, according to analysts' estimates compiled by Bloomberg. Revenue will continue to rise as more device manufacturers seek to outsource chip production that has grown expensive and complex to specialty foundries like Tower, said Jay Srivatsa, an analyst with Chardan Capital Markets.
"This is just the start of what could become a big market" for chipmakers that outsource production, Srivatsa said by phone Dec. 30 from San Francisco. "Ten years ago we saw it on the digital side, and now more recently we've seen more analog companies doing it, which lends itself to Tower's growth."
Analog chips convert real-world impressions like sound, touch and pressure into digital signals which can then be manipulated by other semiconductors made by companies such as Intel Corp.
Panasonic Cooperation
Tower shares will gain 35 percent in the next 12 months to $17.75, according to the average estimate of analysts surveyed by Bloomberg. The stock rose 3.1 percent last week to close at $13.15. The company's Israel-traded shares declined 0.3 percent at the close in Tel Aviv.
Panasonic transferred three semiconductor plants to a joint venture it created with Migdal Haemek, Israel-based Tower and holds a 49 percent stake in that company. Tower's Japanese unit TowerJazz owns a 51 percent stake in the joint venture. Ellwanger said in April that the deal would add about $400 million to annual sales while fixed costs will be reduced by about $130 million a year from the closing of another Tower plant in Japan.
Panasonic had been losing money on the three factories, which cost about $3 billion to build and equip, because it was unable to fill them as it lost market share in consumer electronics, according to Cody Acree, a Dallas-based analyst with Ascendiant Capital Markets. Now it's purchasing parts from the joint-venture factories and splitting profits from any new customers Tower can attract, he said.
'Game Changer'
"All costs are being covered by Panasonic, so any new customer Tower is able to bring in comes with a high gross margin," Acree, who predicts Tower shares will reach $24 in the next 12 months, said by phone Dec. 30. "This really is a game changer for Tower."
The company said last month that Fairchild Semiconductor International Inc., which makes power converters, amplifiers and switches used in cars and consumer electronics, had started mass production at the joint venture's facility in Tonami, Japan.
There are several other companies in the process of transferring their products to be manufactured at Tower's factories, the company said last week in an e-mailed response to questions.
Debt Restructuring
Tower, which had to restructure its debt in 2006, still has a "very high" debt to equity ratio that has been a drag on the stock, Srivatsa said. The long-term debt-to-equity ratio was 189 percent at the end of the third quarter, compared with 178 percent a year ago, according to data compiled by Bloomberg.
Slowdowns in the semiconductor industry could make it difficult for Tower to service its debt, Acree said in a Nov. 13 report.
The company said Oct. 27 it had refinanced its existing bank debt, replacing it with a $111 million loan that matures in October 2018. The stock rallied 11 percent in the week following the announcement.
Tower is also waiting for the Indian government to approve a project that would allow it to operate one of two semiconductor factories. Ellwanger, who took over as CEO in 2005, has said the plant could add "hundreds of millions of dollars" to the chipmaker's gross margin.
Final approval on the project in India or further steps to reduce its leverage could help drive stock gains, said Srivatsa who has a 12-month price target of $15. Longer-term growth will depend on electronics companies outsourcing analog chip production.
"It's going to happen," he said. "It's just a question of how quickly."
Before it's here, it's on the Bloomberg Terminal.
LEARN MORE