Saudi King Abdullah Has Pneumonia, In Stable Condition
Deema Almashabi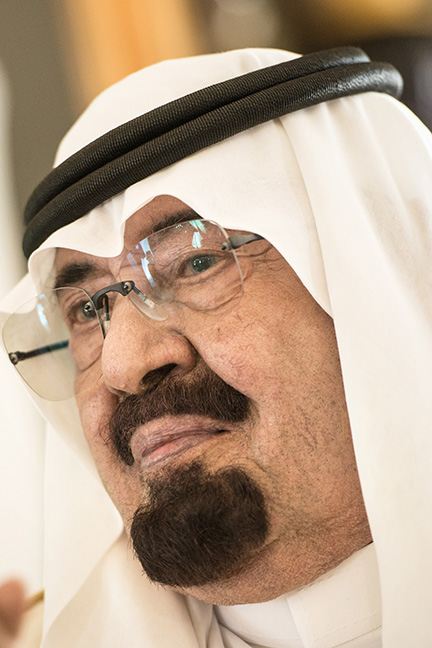 Saudi Arabia's King Abdullah has been diagnosed with pneumonia and is in a stable condition in a hospital in Riyadh, according to the official Saudi Press Agency.
The monarch, born in 1924, required the temporary insertion of tubes to assist his breathing, the SPA said, citing a royal decree. Abdullah, who had been due to stay in his desert retreat north of the capital until the end of winter, was admitted to the King Abdulaziz Medical City on Dec. 31.
Speculation about the health of the king, who has ruled the world's biggest oil exporter since 2005, comes at a time of growing turmoil in the region. Saudi Arabia has joined the U.S.- led coalition fighting Islamic State, the militant group that has seized parts of Iraq and Syria. The kingdom has also played a key part in the oil price slump by resisting pressure for OPEC production cuts.
Saudi Arabia's heir-apparent is Abdullah's half-brother, Crown Prince Salman, who is 79. The king has promoted a younger generation of royals to take a bigger role in government in recent years.
Salman and Prince Muqrin bin Abdulaziz, second in line to the throne, visited the hospital today to check on the king, SPA reported. Abdullah is one of six monarchs to rule Saudi Arabia since its founding in 1932.
During his reign, Abdullah has allocated a record amount of money to raise wages, build roads, industrial centers and airports as he sought to bolster growth and keep political unrest at bay.
Before it's here, it's on the Bloomberg Terminal.
LEARN MORE