Pimco Total Return Worst Year of Redemptions in History
Mary Childs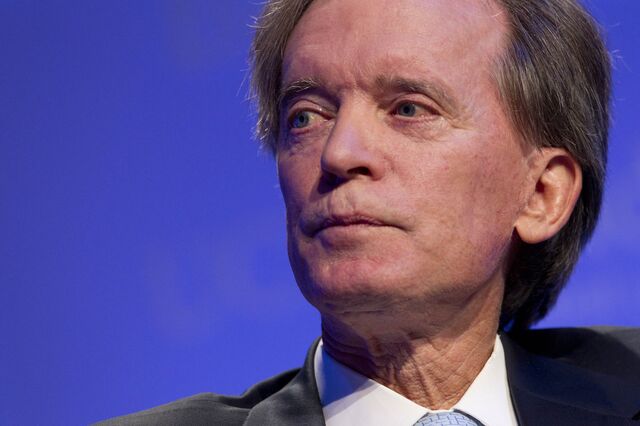 Pacific Investment Management Co.'s biggest mutual fund suffered about $19.4 billion in withdrawals in December, the 20th straight month of redemptions, capping a year that included the surprise departures of Bill Gross and Mohamed El-Erian.
Redemptions from the Pimco Total Return Fund in 2014 were at a scale rarely seen in the mutual fund industry, reducing assets in the world's biggest bond fund by more than half to $143.4 billion, from a peak of $293 billion in April 2013. Pimco Total Return Fund had about $105 billion in investor withdrawals in 2014, the biggest redemption in any mutual fund in the U.S, according to data compiled by Bloomberg using information from Newport Beach, California-based Pimco and Morningstar Inc.
Last month's redemptions from the fund followed a combined $60.5 billion in September, October and November, including a record $27.5 billion in October. In 2013, clients pulled $41.1 billion from the fund, according to Morningstar estimates.
"The pace of outflows during December continued to be significantly below the peak in September and early October 2014," spokesman Daniel Tarman said in an e-mailed statement today. "The fund's experienced portfolio management team remains focused on pursuing investment opportunities designed to play out over the medium and long-term, while retaining a focus on capital preservation and liquidity for shareholders."
Reassuring Investors
Pimco, seeking to reassure investors and stem redemptions after Gross left on Sept. 26, can weather withdrawals from institutional and retail clients of as much as $350 billion without hurting performance, according to Chicago-based research firm Morningstar. The Total Return Fund, which was once the biggest U.S. mutual fund, is now the fourth-largest as offerings from Vanguard Group Inc. have overtaken it, according to data compiled by Bloomberg. Pimco had $1.87 trillion in assets under management as of Sept. 30.
Pimco Total Return, managed by Chief Investment Officers Scott Mather, Mark Kiesel, and Mihir Worah since Gross's departure, trailed a majority of peers for the second straight year in 2014 after missing a rally in longer-term bonds and betting incorrectly that inflation would rise. The fund returned 4.7 percent in 2014, trailing 53 percent of comparable funds, after losing 1.9 percent the previous year, behind 65 percent of peers, according to data compiled by Bloomberg.
"You could still see some more outflows and then it probably stabilizes, unless performance really deteriorates," Michael Rosen, chief investment officer at Angeles Investment Advisers LLC in Santa Monica, California, said in a telephone interview.
Gross, El-Erian
The fund had more than doubled from $132 billion at the end of 2008, after navigating the financial crisis with returns that beat 82 percent of rivals. It ballooned to a peak in April 2013, before the Federal Reserve hinted it would unwind stimulus measures, sparking redemptions and unsteady performance.
Gross, who co-founded Pimco in 1971 and built it into a $1.87 trillion money manager, left after deputies including now-group Chief Investment Officer Daniel Ivascyn said they would quit and management debated his ouster, according to people familiar with the matter. Gross resigned to run an unconstrained fund at Denver-based money manager Janus Capital Group Inc.
El-Erian, who shared the role of CIO with Gross and served as Pimco's chief executive officer, in January announced his resignation from the firm. El-Erian is now chief economic adviser at Pimco's parent Allianz SE and a contributor to Bloomberg View.
Bond firms including DoubleLine Capital have benefited as investors are reviewing their investments with Pimco. DoubleLine, the bond firm co-founded by Jeffrey Gundlach, received $2.2 billion in December, bringing last year's total of net new money to $10.9 billion, the Los Angeles-based firm said in a statement.
Before it's here, it's on the Bloomberg Terminal.
LEARN MORE