GVO Said to Be In Talks to Raise Cash by Selling Equity Stake
Paula Sambo and Gerson Freitas Jr.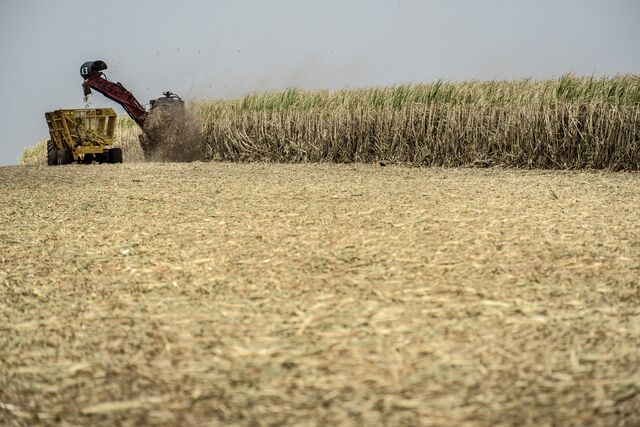 Grupo Virgolino de Oliveira SA, the Brazilian sugar and ethanol producer that's negotiating with creditors to avoid bankruptcy, is in talks to sell a stake in the company before an interest payment due later this month, according to three people with direct knowledge of the matter.
The sugar producer is looking to bolster its finances after a glut of the sweetener pushed prices to the lowest in almost four years and as Brazil's gasoline price caps damp domestic ethanol prices. GVO's $300 million of bonds due in 2018 have plunged to 6.75 cents on the dollar, levels signaling investors are expecting a default. The company is due to pay $15.8 million in interest on the notes Jan. 28.
While discussions are taking place with several potential bidders, talks are most advanced with Biosev SA, the Brazilian sugar-mill operator controlled by Louis Dreyfus Holding BV, said the people, who asked not to be identified because the information is private. GVO is also seeking to raise $100 million to $200 million via debtor-in-possession financing, one of the people said.
GVO's investor relations office didn't respond to five phone calls and two e-mails seeking comment on a stake sale or new financing. An official in Biosev's press office said no one from the company was available for comment.
GVO is also negotiating a standstill agreement with creditors to suspend debt payments, one of the people said.
The sugar producer met with shareholders and bondholders Dec. 11 to discuss a deal to swap debt for equity and invest additional money into the business, two people with knowledge of the matter said at the time.
Earlier this month, Biosev said it will receive an investment of as much as 128 million reais ($47.6 million) from International Finance Corporation. IFC will control 5.84 percent of the company if minorities don't inject any capital, Chief Executive Officer Rui Chammas said at the time.
Before it's here, it's on the Bloomberg Terminal.
LEARN MORE