FCC Chief to Seek February Vote on Open-Internet Rule Proposal
Susan Decker and Todd Shields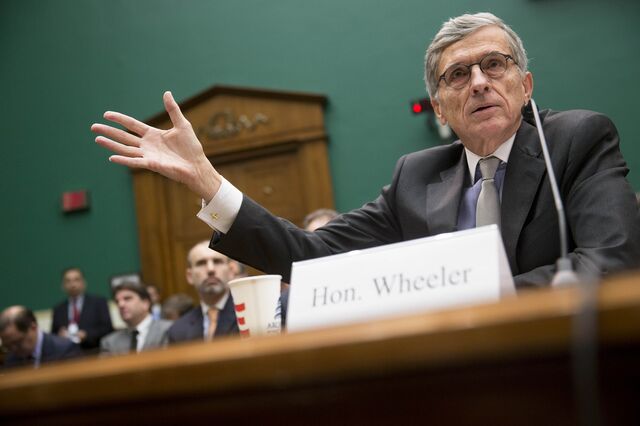 The U.S. regulator writing new open-Internet rules plans to submit a proposal as early as next month and ask the Federal Communications Commission to vote on it Feb. 26.
FCC Chairman Tom Wheeler "intends to circulate an Open Internet order in February, aiming for a vote at that month's meeting," Kim Hart, an FCC spokeswoman, said today in an e-mail.
The agency is writing requirements for Internet providers to treat all content equally -- a policy known as net neutrality -- after an earlier set of rules were struck down in a legal challenge brought by Verizon Communications Inc.
President Barack Obama on Nov. 10 called for the "strongest possible rules" to protect the open Internet, including a ban on so-called fast lanes, going further than Wheeler had planned. Companies led by Verizon, Comcast Corp. and AT&T Inc. have said that only light regulation is needed to ensure providers don't block or slow Web traffic, and that strict rules would squelch investment.
The Washington Post earlier today reported details of the FCC plans.
Before it's here, it's on the Bloomberg Terminal.
LEARN MORE