China Probes Assistant Foreign Minister for Suspected Violations
Bloomberg News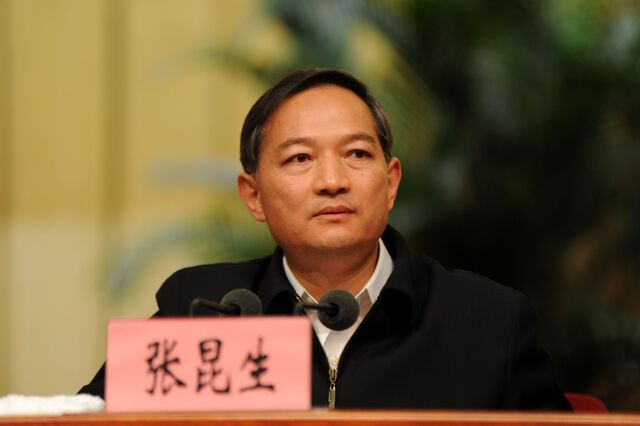 China is investigating an assistant foreign minister suspected of disciplinary violations as President Xi Jinping continues an anti-corruption campaign that has netted thousands of officials over the past two years.
Zhang Kunsheng has been removed from office, according to a one-line statement posted today on the Foreign Ministry's website. Zhang, 56, is a native of northern China's Shanxi province and had been an assistant foreign minister since 2011, according to the official Xinhua News Agency.
The Communist Party will remain strict about party discipline and authorities will punish every corrupt official they discover, Xi said Dec. 31 in his New Year's Eve address. Officials often use "disciplinary violations" to describe people under investigation for graft.
The party has escalated efforts to root out corruption within its ranks since Xi's ascension to general secretary in November 2012. He has previously warned that corruption risks undermining the party's legitimacy.
Last month, the party expelled former security chief Zhou Yongkang over allegations he leaked official secrets and accepted bribes, while its anti-graft arm announced an investigation of Ling Jihua, a former top aide to retired President Hu Jintao and on Dec. 31 dismissed him from his ministerial position.
Ling is still a vice chairman of the Chinese People's Political Consultative Conference, the country's top political advisory body, and his name remains on its official website.
— With assistance by Aipeng Soo
Before it's here, it's on the Bloomberg Terminal.
LEARN MORE