Netanyahu Wins Flexibility on Peacemaking in Likud Primary Race
Calev Ben-David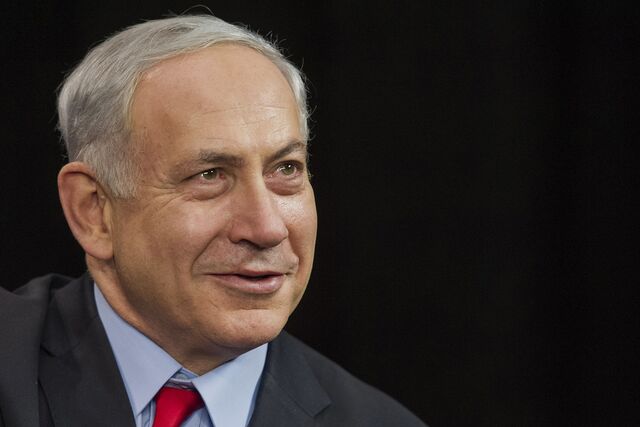 Israeli Prime Minister Benjamin Netanyahu will go into March 17 elections heading a Likud party slate that won't be dominated by opponents of Palestinian statehood.
Early returns gave Netanyahu's closest allies top places on Likud's parliamentary ticket. Party rebels would have hobbled any attempt to revive peacemaking if they had displaced his loyalists on the party list, said analyst Abraham Diskin.
"Netanyahu has reason to be generally pleased with the results," said Diskin, professor emeritus of political science at the Hebrew University of Jerusalem. "This is a party list that will give him some flexibility on diplomatic issues."
While detractors outside the party question the prime minister's commitment to peacemaking, critics within Likud fault him for endorsing a Palestinian state in principle. The latest round of U.S.-led peace efforts broke down in April, and U.S. Secretary of State John Kerry has voiced interest in reviving them after Israel's March ballot.
"Despite what some expected or predicted, Likud members chose an excellent list, one that's balanced, experienced, responsible" Netanyahu said, in comments broadcast on Israel Radio. "A list that will help me continue to lead the country, successfully, responsibly and securely."
Close associates of the prime minister, including parliament speaker Yuli Edelstein, Defense Minister Moshe Ya'alon and Interior Minister Gilad Erdan, earned slots in the top 10 of the Likud's election state, Channel 2 television reported based on partial election returns.
Critic Out?
One of Netanyahu's most consistent opponents in the party, lawmaker Moshe Feiglin, may not have gained enough primary votes to earn a position on the party list, Channel 2 TV said.
Final slate results will be released later today or early tomorrow, Likud spokeswoman Noga Katz said.
Netanyahu won the party leadership race easily as expected. He captured about three-quarters of the votes cast, while his sole opponent, Danny Danon, won less than 20 percent, Katz said.
Netanyahu fired Danon as deputy defense minister in July after he criticized the government for not authorizing tougher action against Palestinian militants during the summer war in the Gaza Strip.
Before it's here, it's on the Bloomberg Terminal.
LEARN MORE