politics
Why the U.S. Really Isn't Done In Afghanistan
With the Taliban still fighting and Afghan troops still in training, some U.S. troops won't be coming home soon.
By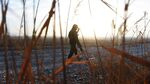 After 13 years of war, President Barack Obama this week declared the end of U.S. combat operations in Afghanistan. "Our combat mission in Afghanistan is ending, and the longest war in American history is coming to a responsible conclusion,'" Obama said in a statement from Honolulu, where he is spending his Christmas vacation.
But that should not be taken to mean that there will be no U.S. forces in the country, nor that they will not be engaged in warfare in the new year.  Here are five reasons why.
Afghanistan wants help
American troops will remain in Afghanistan for at least two more years. A day after his Sept. 29 inauguration, Afghan President Mohammed Ashraf Ghani signed a bilateral security agreement with the U.S., extending the American military presence in his country beyond this year. Obama has announced plans for a phased withdrawal of troops over the next two years that will leave about 5,500 there by the end of 2015 and 1,000 by the beginning of 2017, when he leaves office.
Withdrawals are already delayed
The new year will begin with as many as 10,800 American troops still in Afghanistan, or about 1,000 more than Obama had planned. Departing Defense Secretary Chuck Hagel, who announced the withdrawal slowdown earlier this month in Kabul, said delays in Afghanistan's election process and in the signing of the security agreement left allies unable to commit enough troops in time.
While the extra American troops may stay only for several months, the need for them underscores continuing tensions between military commanders worried that Afghan forces aren't ready to stave off the Taliban and a president determined to keep his promise to end the war on schedule.
Afghan training continues
While the U.S. and allied combat mission is officially over, American troops who stay on will spend the next two years training and advising Afghan forces. 
The Afghans also still need aviation and intelligence support that the U.S. will provide next year, according to a U.S. defense official who briefed reporters in Kabul this month on condition of anonymity. That role could still put U.S. troops in combat as a Taliban offensive is under way. Kabul, once among the most secure cities, has been the scene of daily bombings this month.
The War on Terror isn't over
U.S. forces will still conduct counterterrorism operations as well. As part of their redefined mission for the next two years, Americans will focus on terrorist threats that may be posed by Taliban leaders or remnants of al-Qaeda. Those operations could still risk combat casualties, albeit in smaller numbers.
The Taliban isn't done either
Shortly before declaring combat over, Obama quietly authorized a continuation of some offensive air and ground operations in 2015 to protect any remaining U.S. forces, ensuring their right of self-defense.
The Taliban and other militants have stepped up attacks across the country in recent weeks in an attempt to overthrow Ghani's new government. The violence has killed and wounded about 10,000 civilians this year, according to the United Nations. 
More than 2,300 Americans have died in the war, which began as an effort to oust the Taliban after the Sept. 11 terrorist attacks on the U.S.. More than 20,000 U.S. troops have been wounded.
Before it's here, it's on the Bloomberg Terminal.
LEARN MORE