Why American Airlines Is Making Nice With Its Employees
The world's largest airline pushes for labor peace as it prepares to finalize a merger with US Airways
By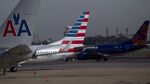 American Airlines is taking steps to make employees a bit happier in 2015—a push for labor peace at a time when the airline prepares to grapple with the trickiest aspects of its merger with US Airways. 
The world's largest airline announced a series of wage raises last week—a 4 percent increase for all employees below director level, including unionized workers with contracts in place. The airline also agreed to pay $81 million to flight attendants who had narrowly rejected a contract last month, which sent the dispute to a binding arbitration that resulted in less money than American had offered. The company also touted the ratification of a new 10-year contract by about 2,500 pilots at Envoy, the regional unit that had been shrinking as American assigned new, larger regional jets to other carriers as a result of the impasse.
These moves come as Texas-based American is poised to address the major components of its merger with US Airways. To date, the merging of airport gates and ticket counters and adding each other's codes to the other carrier's flights has been relatively simple. The hard parts loom in the new year: The blending of dual reservation systems and frequent flyer plans comes in 2015, when American expects federal regulators to issue a single operating certificate for the airline.
One of the biggest hurdles remaining will be a single contract for both pilot groups in 2015. On Dec. 23, American said it was finished negotiating with the pilots union and had referred the matter to binding arbitration. In early 2013, to help hasten American's merger with US Airways, unions at American had agreed to binding arbitration if both sides were unable to reach a contract after the merger. The airline's proposal offers wage rates 7 percent above Delta Air Lines, the current pilot-pay leader, American President Scott Kirby said in a letter to the Allied Pilots Association. Union leaders plan to discuss the matter in early January.
Under their arbitration decision, the American flight attendants' contract was valued at $112 million, below the $193 million in American's offer that was defeated in November by only 16 votes out of more than 16,000 cast by members of the Association of Professional Flight Attendants, which represents about 24,000 attendants. The new rates are higher than at Delta or United, American says, and range from $24 to $53 per hour, depending on seniority.
Another factor in American's apparent largesse is the dramatic plunge in crude oil prices this year. Since the airline doesn't spend to hedge its fuel needs—and buys jet fuel on the spot market—the company has gotten more financial mileage from the decline than most of its rivals. And the airline industry overall has enjoyed a radical turnaround, where demand has outpaced seat supply and led to higher fares and stock prices. Through Friday's close, American's shares have surged 107 percent in 2014.
That all means American employees must be one happy bunch, right? Not exactly. The airline industry's flush times have produced fat profit-sharing checks for workers at carriers such as Delta, United, and Southwest. Delta paid more than $1.5 billion in profit sharing for 2013-14, with employees' final 2014 payment scheduled for February.
American writes no such checks. Chief Executive Doug Parker contends that a profit-sharing scheme isn't the best way to compensate employees, who see a financial hit whenever the industry experiences a downturn. "There are many ways to share success, but when it comes to compensation, we believe it is best to reward the 100,000 hard-working team members of American with industry leading wage rates–not lower wages supplemented by compensation that varies with airline profitability," Parker wrote in a Dec. 24 letter to employees, calling the pay raises "permanent and certain" and not "dependent on fuel prices remaining low, the global economy remaining strong or pandemics staying out of the news."
But there's another aspect of profit sharing that American's executives almost certainly don't like: It removes management's discretion on enormous piles of income, money that could be spent on new airplanes or given to shareholders or used to spruce up airport lounges. American is doing all three of those—and hoping that a few strategic pay raises will get workers' minds off profit-sharing checks.