business
Was an MBA Worth Your Time and Money in 2014? What Critics Said
By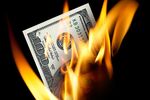 Some revere it as an opportunity for personal transformation and professional advancement. Others dismiss it as a cash-burning summer camp for adults. The MBA is a divisive degree—depending on who you talk to, it will secure you a six-figure hedge fund gig, or send top venture capitalists running.
Throughout the year, we asked chief executives, basketball pros, spiritual gurus, and financiers what they thought about business school and the people it produces. The best critics' takes:
Joanna Coles, editor-in-chief of Cosmopolitan: "I wonder sometimes if business school is the corporatization of education."
Deepak Chopra, alternative medicine advocate: "We have immense problems right now—social injustice, economic injustice, climate change, war, terrorism, new epidemics of all kinds … and business is in a position to help."
Linda Heasley, CEO of Lane Bryant, UCLA Anderson MBA '86: "It's an amazing networking opportunity."
Antoine Walker, retired NBA star: "Having some [business] training on my own would definitely make me make better decisions, but also make me make wiser decisions."
T. Boone Pickens, CEO and founder of BP Capital Management: "If I were Drake, I wouldn't waste my time on it."
Before it's here, it's on the Bloomberg Terminal.
LEARN MORE