politics
For Christmas Eve, Sony Releasing The Interview Online
The assassination comedy will also have a limited-release run starting Christmas Day.
By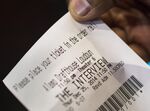 Sony Pictures confirmed Wednesday that its beleaguered Seth Rogen comedy The Interview will be available online starting at 1 p.m. EST. The film will be available on Google Play, YouTube Movies, Microsoft's Xbox Video and seetheinterview.com at $5.99 to rent and $14.99 to buy.
In a statement, Sony CEO Michael Lynton said that the company reached out to Google and Microsoft a week ago, after "it became clear our initial release plans were not possible." Lynton added that the release "represents our commitment to our filmmakers and to free speech."
The film, which starts Rogen and James Franco as TV journalists tasked with assassinating North Korea's dictator Kim Jong Un, was pulled last week after hacking attacks on Sony and terrorist threats against theaters. The decision has been criticized by President Barack Obama and lawmakers.
"We do not live in a country where a foreign dictator can start imposing censorship," White House deputy press secretary Eric Schultz said on Wednesday. 
On Tuesday Sony announced that the film would get a limited release. The film will screen in about 200 to 300 theaters, compared to the anticipated 2,000 to 3,000, according to the  New York Times. The announcement comes after two days of rumblings that the movie would get some kind of video on demand release.
Here's the full statement:
Before it's here, it's on the Bloomberg Terminal.
LEARN MORE