Craig Schiffer, Ex-Lehman Executive, Dies in Avalanche at 58
Laurence Arnold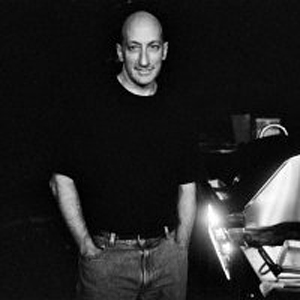 Craig Schiffer, who held global leadership roles at Lehman Brothers Holdings Inc., Nomura International and Dresdner Kleinwort during a 35-year career in finance, has died. He was 58.
He died on Dec. 23 after being caught in an avalanche while skiing in Grenoble, France, according to his daughter, Jessica Schiffer. A resident of Summit, New Jersey, Craig Schiffer had a vacation home outside Annecy, France, about 66 miles (107 kilometers) north of Grenoble, and was there on a ski trip with some of his children.
He was buried in snow for 15 minutes and died in route to a hospital, Edwin McGuinn, a former Lehman colleague, said yesterday in a telephone interview. Schiffer's children and their ski guide survived.
McGuinn, who is now chairman of Stamford, Connecticut-based consultant ASH Advisory LLC, worked with Schiffer at Lehman from 1980 to the mid-1990s. More recently they worked together again, as leaders of an ad hoc committee of former Lehman executives fighting some decisions of the trustee in charge of Lehman's liquidation. New York-based Lehman was forced into bankruptcy in September 2008, the most prominent victim of the global financial crisis.
'Strategic Thinker'
"His real background was credit -- he was an absolute expert in credit," McGuinn said of Schiffer. "His core proficiencies were in sales management and derivatives. He was a very strong strategic thinker."
During 18 years at Lehman Brothers, from 1978 to 1996, Schiffer held positions including global head of equity derivatives, global head of fixed-income derivatives and head of high-yield sales, according to an online biography.
Schiffer "was said to be an acolyte of T. Christopher Pettit, the former Lehman president" who also resigned in November 1996, the newspaper said.
During his time at Nomura International in London, from 1997 to 2000, Schiffer ran the "highly profitable proprietary arbitrage group" until a restructuring in November 1998, Global Capital Euroweek reported. He then moved to the debt division of the unit of Japan-based Nomura Holdings Inc.
In Global Capital Euroweek, Schiffer was described in 2000 by columnist Ian Kerr as "the fun-loving senior non-Japanese head of Nomura's capital markets division in Europe." The banker, Kerr wrote, appeared to be "just the person to restore law and order" after the departure of Simon Fry, Nomura's head of international markets.
Instead, Schiffer quit Nomura and landed six months later at the London office of Dresdner Kleinwort -- then called Dresdner Kleinwort Wasserstein -- as a managing director to help expand its international debt business.
Core Strength
"One thing I can bring to the table is my experience of creating a global organization," he told Global Capital Euroweek as he began his new job. "If you look at the global business lines, and the regional business heads in the debt division, it is a huge business and you need experience to bring these things together."
He moved to New York as head of North American capital markets at Dresdner Kleinwort. From 2003 to 2006 he was the New York-based chief executive for the Americas.
Dresdner Kleinwort was acquired by Frankfurt-based Commerzbank AG in 2009.
Craig Howard Schiffer was born on Aug. 25, 1956, in Cleveland, to Chuck Schiffer, a real estate developer and general contractor, and the former Carol Polinsky. He graduated in 1978 from the University of California at Santa Cruz, with a bachelor's degree in history.
In 2009, Schiffer opened Sevara Partners, a New York-based adviser to investors and companies. A year ago, McGuinn said, Schiffer joined Cowen Group, where he was helping to develop an alternative investing platform.
In addition to his daughter, Jessica, survivors include his parents; his wife, Amy Schiffer; and children Zach, Zoe, Annie and Gabe.
(An earlier version of this story corrected the location of the avalanche.)
Before it's here, it's on the Bloomberg Terminal.
LEARN MORE