Cavaliers' Varejao Is Out for Season With Torn Achilles Tendon
Scott Soshnick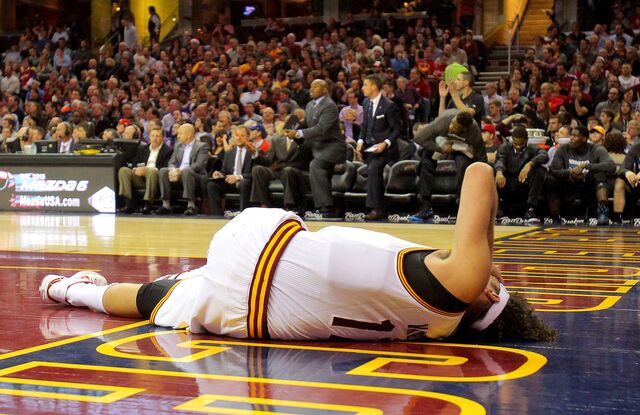 Cleveland Cavaliers center Anderson Varejao, who leads the team in field goal percentage, will miss the rest of the season with a torn left achilles tendon.
"While it is anticipated that Varejao will miss the remainder of the 2014-15 season, a timetable for his return to basketball activity will be developed after he has surgery in the near future to repair the achilles and his rehabilitation process is established," the Cavaliers said in a statement on their website.
Varejao, 32, was hurt when he landed awkwardly during a win two days ago against the visiting Minnesota Timberwolves. The loss of Varejao, the club's third-leading rebounder, leaves the LeBron James-led team thin in the front court.
Varejao signed a three-year, $30 million extension prior to the season. He's averaging 9.8 points and 6.5 rebounds this season while shooting 55.5 percent.
Tristan Thompson, who is averaging 8.8 rebounds -- second to Kevin Love -- will probably move into the starting lineup.
The Cavaliers are 17-10, 1 1/2 games behind Chicago in the Central Division.
Before it's here, it's on the Bloomberg Terminal.
LEARN MORE