Boko Haram Video Shows Nigerian Militants Executing Dozens
Ardo Hazzad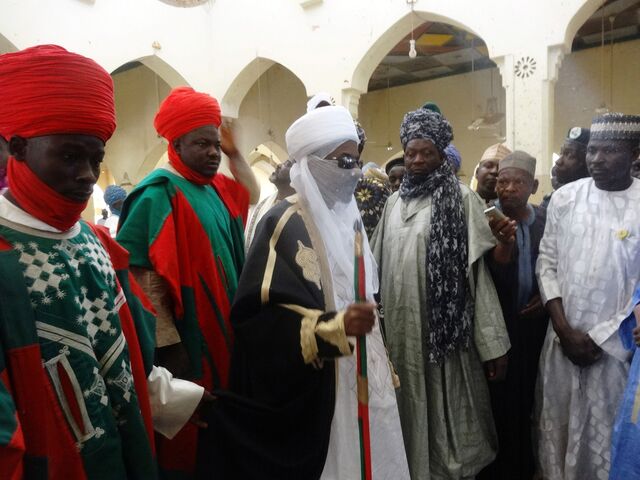 A video suspected to have been released by the Nigerian Islamist group Boko Haram shows militants roaming around a dormitory executing dozens of prone civilians in a northeastern town.
The 10-minute footage shows gunmen stepping over corpses and around beds, firing occasional shots from AK-47 rifles into the bodies. An unidentified militant, speaking in a mixture of Kanuri, Hausa and Arabic, said they were in the town of Bama in Borno state and were killing prisoners. The unverified video sent to reporters showed the group's trademark black flag with Arabic slogans in the corner.
"Even though the prophet had advised during his time that prisoners can only be kept and not killed, we felt this is not the right time for us to keep prisoners," said the militant dressed in yellow robes and white cap, and holding a rifle. "We have made sure the floor of this hall is turned red with blood, and this is how it is going to be in all future attacks and arrests of infidels."
Boko Haram, whose name translates loosely as "Western education is a sin," has been fighting in Africa's biggest oil producer since 2009. In that time it has killed more than 13,000 people, according to the government.
The Islamist group in another unverified video sent last week threatened the Emir of Kano, Muhammad Sanusi II, the nation's second-highest Muslim leader, after he urged followers to defend themselves against the militants.
The Associated Press earlier reported the new video footage.
Before it's here, it's on the Bloomberg Terminal.
LEARN MORE