Meet the Man Who Plans to Smuggle The Interview Into North Korea
By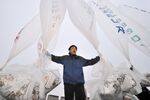 Keeping The Interview out of North Korea may turn out to be harder than keeping it out of American theaters. North Korea's enemy No. 1, defector and activist Park Sang Hak, has been sending Western information—and entertainment—into Pyongyang via 33-foot hydrogen balloons, and he and his financial supporters plan to add The Interview to his subversive care packages as soon as it's available on DVD, according to the Hollywood Reporter.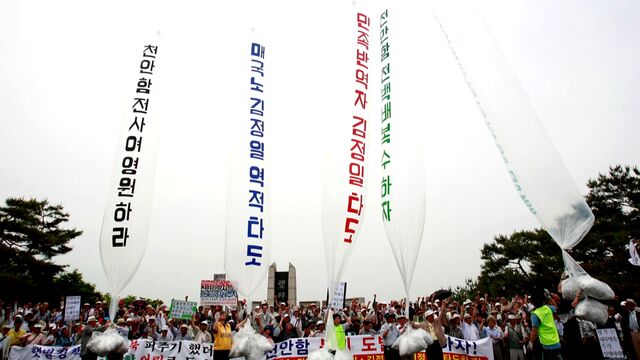 Sending Western entertainment into North Korea isn't trivial. The government tightly controls the flow of news and information—this past week, for example, while the rest of the world has been focused on the Sony hacks and on the success of the threat against the production company, North Korea's state-controlled media has focused entirely on the three-year anniversary of the death of Kim Jong Il. According to Thor Halvorssen, founder of the Human Rights Foundation, North Koreans will risk their lives to watch Hollywood films.
"Viewing [Western movies and TV shows] is a subversive act that could get you executed, and North Koreans know this, given the public nature of the punishments meted out to those who dare watch entertainment from abroad," Halvorssen told the Reporter. "Despite all of that there is a huge thirst for knowledge and information from the outside world. … The Interview is tremendously threatening to the Kims. They cannot abide by anything that portrays them as anything other than a god. This movie destroys the narrative."
The next balloon drop to North Korea is planned for January, which is probably too soon to include The Interview. Sony has said it has no plans to release the movie in any medium.