Citigroup Said to Buy Credit Suisse Energy, Metals Trading Book
Dakin Campbell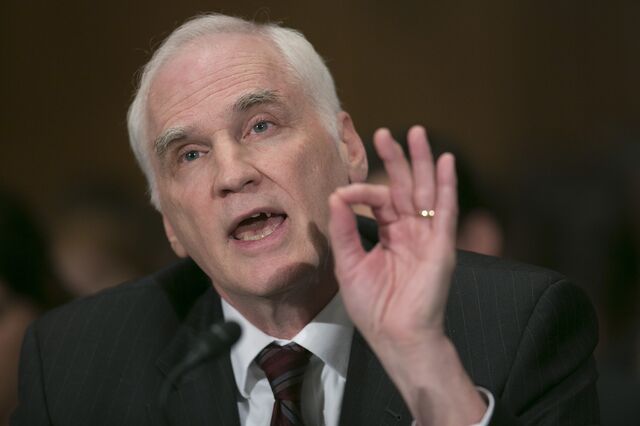 Citigroup Inc. bought the bulk of Credit Suisse Group AG's commodities business, continuing an expansion into a market as its biggest rivals retreat, according to two people briefed on the transaction.
The purchase includes positions in base and precious metals, iron ore, coal, crude oil and oil products, U.S. and European natural gas, and freight, said the people, who asked for anonymity because the deal hasn't been made public. Employees won't change firms as a result, said the people, who didn't provide details about the terms of the transaction.
Five years after selling its Phibro LLC energy-trading unit, New York-based Citigroup has reasserted itself in commodities amid a pullback by banks including JPMorgan Chase & Co. and Goldman Sachs Group Inc. Regulatory scrutiny has mounted, with the Federal Reserve warning last month that it may impose new restrictions as lawmakers question whether banks' role in the markets could threaten financial stability.
Citigroup has embarked on a multiyear effort to gain revenue and market share in commodities, Jose Cogolludo, global head of sales, said in an interview last December. Earlier this year, the bank bought Deutsche Bank AG's trading positions for metals, oil and power, one of the people said.
Credit Suisse said in July it would exit commodities trading, citing low volatility and client volumes. The Zurich-based firm said the move will reduce risk-weighted assets by $2 billion.
Spokesmen for Citigroup and Credit Suisse declined to comment on the deal, which Reuters reported earlier today.
New Restrictions
Fed Governor Daniel Tarullo said at a Nov. 21 hearing that regulators may restrict lenders' ability to transact in the markets by curbing ownership limits, restricting revenue and requiring Wall Street firms to boost capital. He said the new rules, to be proposed early next year, could restrict banks from investing in oil tankers, coal mines and other businesses involved in physical commodities.
Banks have been selling units amid the scrutiny, and as revenue from the business tumbled by two-thirds from its peak. Goldman Sachs said in November it's looking to sell a warehouse subsidiary and will wind down a uranium-trading unit after the bank didn't receive acceptable bids when it put the business up for sale. JPMorgan has been selling off portions of its physical-commodities business.
Before it's here, it's on the Bloomberg Terminal.
LEARN MORE