'The Interview' and American Surrender, as Seen on the Right
Conservatives lead the outrage to a movie cancellation.
By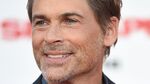 The Internet ate itself on Wednesday afternoon when actor Rob Lowe tweeted angrily about Sony's decision (and the concurrent decision by five major theater chains) to halt showings of The Interview. Lowe compared that decision, a concession to the "Guardians of Peace" hackers who'd been releasing troves of information obtained from a Sony hack, to Neville Chamberlain's 1938 appeasement of Nazi Germany. The hackers had "threatened" theater operators with terrorism, raising the absurd specter of thousands of North Korean splinter cells ready to strike malls in Muskogee and Fargo and Duluth. In short order, Newt Gingrich agreed with Lowe.