politics
'The Interview' and American Surrender, as Seen on the Right
Conservatives lead the outrage to a movie cancellation.
By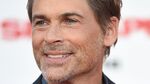 The Internet ate itself on Wednesday afternoon when actor Rob Lowe tweeted angrily about Sony's decision (and the concurrent decision by five major theater chains) to halt showings of The Interview. Lowe compared that decision, a concession to the "Guardians of Peace" hackers who'd been releasing troves of information obtained from a Sony hack, to Neville Chamberlain's 1938 appeasement of Nazi Germany. The hackers had "threatened" theater operators with terrorism, raising the absurd specter of thousands of North Korean splinter cells ready to strike malls in Muskogee and Fargo and Duluth. In short order, Newt Gingrich agreed with Lowe.
Gingrich's tweets, naturally, led to a round of media interviews. They also captured a burbling conservative sentiment. Texas Representative John Culberson, a tech-savvy member and early adopter of Twitter and Qik, retweeted Gingrich. Rare, a conservative/libertarian news site, called Lowe's tweets "the best summary" of Sony's decision, and got thousands of shares for an article linking to the epistle from the star of Drew Peterson: Untouchable. At Breitbart.com, the discussion was whether the Sony hacks amounted to "cyber war" or mere "cyber crime." Elsewhere on the right, the Sony surrender was proof of American decline as managed by liberals.
"President Obama should invite the head of Sony Pictures, the actors and director of The Interview, and the press to a screening of the movie at the White House," wrote Erick Erickson at RedState.com. "But then that would be an act of strength by the President who wears mom jeans."
"Where in the heck are U.S. politicians?" asked Mollie Hemingway at The Federalist. "Is it customary to be silent when an impoverished, extremely evil foreign power quickly and deftly brings a major U.S. industry to its knees?"
The twinning of the Sony news with the breakthrough in Cuba was easy, and popular. Here were two examples of Americans getting their ankles bitten by impoverished Communist powers, and responding by amputating their legs below the knees.
Before it's here, it's on the Bloomberg Terminal.
LEARN MORE