How The Babadook, an Australian Flop, Became a Horror Must-See
How an Australian flop became the year's must-see horror film
By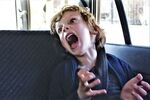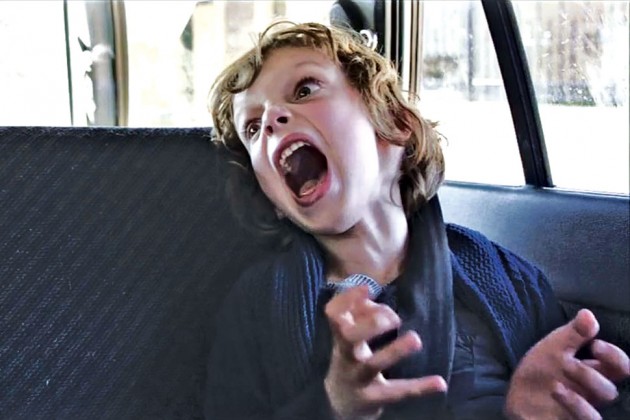 The Babadook is essentially one long panic attack. Made for $2.3 million by first-time filmmaker Jennifer Kent, the Australian movie finds fear in the barely bearable everyday grief of a mother mourning the loss of her spouse while she struggles to care for her son. The actress Essie Davis, a veteran of Australian television, plays Amelia, a woman whose husband died in a car accident as they were driving to the hospital to deliver their baby. Now her son, Sam (Noah Wiseman), is 6 years old and disturbed. He's hyperactive. He sobs. He can't stop babbling about a monster in the house. He gets upset and accidentally hurts his cousin. When Sam starts screaming in the back seat of Amelia's car, she can't stop him.
It all feels terrifyingly familiar. Amelia tries so hard to be a good mother—and she's exhausted. And then there's that storybook about a character named Mr. Babadook. Are those dark, flickering shadows a monster? Or figments of her frazzled mind?
These frightening quotidian themes have turned the movie into a sleeper hit, particularly among genre fans bored with the vapid female characters that populate more gory flicks. Anthony Lane, in a New Yorker piece on The Babadook, began with, "Let a law be passed, requiring all horror films to be made by female directors." It's true: In horror, a woman in the directing chair is as rare as a cheerleader who gets to keep her shirt on. Kent's plot clearly appeals to the fears that keep women up at night.
Except in its native Australia, it turns out, where the movie flopped when it was released last May. It earned only $258,000 for distributor Umbrella Entertainment, never expanding beyond 13 screens, even though it was later nominated for six Australian Academy of Cinema and Television Arts Awards. (The director defended her country in one interview, explaining that "Australians have this inbuilt aversion to seeing Australian films.")
International markets are making up for that. In the U.K., Icon Film Distribution ran a million-dollar marketing campaign, and the movie outgrossed its entire Australian run in one weekend, going on to earn more than $2 million. The film exceeded $1 million in France and became a $362,000 hit in Thailand.
In the U.S., The Babadook was bought by IFC Midnight for an undisclosed sum after its January premiere at Sundance. Since then, it's steadily built buzz through midnight festival screenings. On Halloween, the film sneak-premiered on DirecTV. On Nov. 28, The Babadook started showing in two theaters in New York and was uploaded for domestic streaming. In January "the film will play on over 100 screens throughout the U.S.," an IFC spokesperson says. "It has charted extremely well on every platform, including cable video on demand, iTunes, and Amazon." At the same time, a crowdfunding campaign for a custom-printed version of the book from the film has netted more than $200,000. The movie won't make tens of millions, but it's already become very profitable.
As it's taken off in the U.S., The Babadook has earned some of the year's best reviews, including flattering comparisons to Roman Polanski's Rosemary's Baby. Stephen King tweeted that it was "deeply disturbing and highly recommended. You don't watch it so much as experience it." William Friedkin, director of The Exorcist, tweeted, "I've never seen a more terrifying film."
Other very-low-budget horror films, such as Ti West's The Innkeepers (2011), have benefited from similar word-of-mouth campaigns, but few got the mainstream raves that are helping The Babadook along. This monster's power is poised to keep growing, especially now that it will be loose in movie theaters across the U.S. "You'll see him if you look," the storybook says at one point. "You can't get rid of the Babadook."