Hot Dog Prices More Stable Than Oil Spur Shell Expansion
Tom Beardsworth and Jillian Ward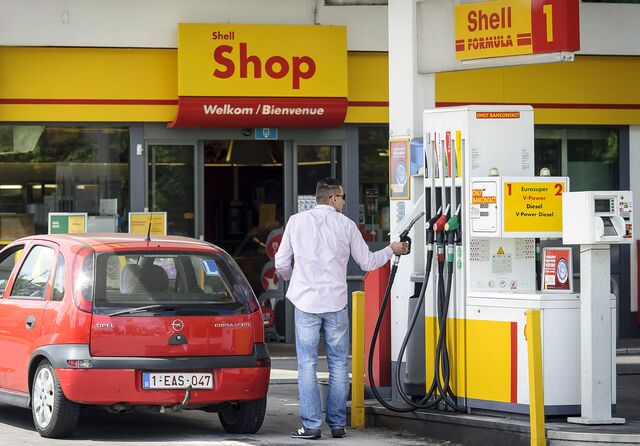 The price of oil may be disappointing to Royal Dutch Shell Plc's top executives, but their hot dogs and coffee are doing just fine.
Retail sales for the 45,000 gas stations owned by Shell worldwide generated $6 billion in non-fuel revenue last year, and that amount will rise this year, said Istvan Kapitany, the Hague-based company's executive vice president for retail.
The result: while Shell cut $4.6 billion out of its third-quarter capital spending, it plans to expand what is already the world's biggest chain of gas stations, particularly in Asia, Kapitany said. Some stations in Norway now sell more than 1,000 hot dogs a day, the company said, and the chain -- stretching across more than 70 countries -- sold about 100 million cups of coffee last year.
"In the retail business, it's far more predictable," Kapitany said in an interview at the Shell Centre in London's South Bank area. "If you do a good job, you can predict how you're going to do."
While Kapitany declined to say how much more the retail business would make this year, or put a price tag on the expansion, he said Shell wants to boost sales of smoothies, quiche, oatmeal and other products marketed under its 'Deli2go' brand.
The company is among the crowd of oil producers cutting back on drilling after crude prices plunged by almost half in the past six months. While retail revenue is a pretty small slice of Shell's total annual sales of $451 billion last year, "it's something that's growing in importance," Kapitany said.
Convenience Preference
The stations are designed to tap into consumers' increasing preference for convenience, as people ditch large weekly shopping runs in favor of more frequent store visits. In some cases, though, cultural differences determine just how successful the concept is.
In Norway, for instance, 60 percent of Shell's service-station revenue comes from non-fuel purchases while in the U.K., the number is about 30 percent.
Being able to navigate that gap country by country can be tricky business, according to Richard Clarke, an analyst for Sanford Bernstein.
"There are huge variations in the percentage of total food retail done" in gas stations, Clarke said in an e-mail. While 14 percent of U.S. food is purchased from gas station convenience stores, it's only 2.7 percent in the U.K. "This share is not growing in any of the major economies" he said.
While Western Europe and the U.S. remain key markets for retail, growth in developing countries is a priority. China, with 1,100 outlets, and India, with barely 70, tops the list of Shell's expansion targets, according to Kapitany.
Deregulation under Prime Minister Narendra Modi's government in India makes that market particularly attractive.
"It's a long journey for us still," Kapitany said."We have very ambitious plans to grow."
Before it's here, it's on the Bloomberg Terminal.
LEARN MORE