Gymkhana Restaurant Backers Bring Taiwan Street Food to London
Richard Vines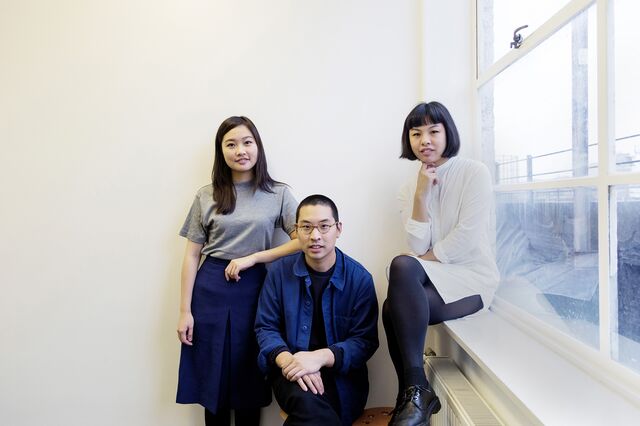 The owners of Gymkhana, the restaurant named the U.K.'s best after only a few months in business, are backing a new London venue serving Taiwanese street food.
Bao, scheduled to open early next year in London's Soho district, began life as a market stall in the east of the city and will specialize in "xiaochi": small snacks, especially steamed buns called, you guessed it, bao. It's the brainchild of a young chef, her husband and his sister, all of whom have traveled across Taiwan learning about the cuisine.
"We tried bao about a year ago at Netil Market: We ate one and then we ate two and we kept going because they were so delicious," Gymkhana chef and co-founder Karam Sethi said in an interview. "The concept is unique and this fits with what we are doing, backing young chefs who are ambitious and very talented."
Gymkhana, an Indian establishment in London's Mayfair, topped the U.K.'s 100 best restaurants in the National Restaurant Awards in July. Sethi and his family have also backed new venues Bubbledogs, a gourmet hot-dog and Champagne bar; Kitchen Table, which offers a tasting menu that changes daily; and Lyle's restaurant in East London. All are proving popular, and Gymkhana and Kitchen Table won Michelin stars in September.
"The xiao chi houses in Taipei, which we take our inspiration from, usually specialize in one or two dishes, so they spend decades perfecting a recipe. That's the part that we really like and we want to bring back," said chef Erchen Chang.
Family Affair
Bao will open on Lexington Street and will be led by Chang, 24; her husband Shing Tat Chung, 28, who will help design the restaurant; and his sister Wai Ting Chung, 29, who will oversee the front of house.
"We are specializing in steam buns. Our classic is slow-braised pork in soy sauce and other spices with sour pickle, coriander, and peanut shavings," Chang said. "That's the most classic one. We haven't got decades but we're working on it."
The food won't be expensive, said Shing Tat Chung.
"We want to keep it very informal, very casual, affordable, fun," with buns priced at 3 pounds ($4.70) to 5 pounds, and other snacks at 3 pounds to 8 pounds, he said.
Breaking Ground
Chinese restaurants in the U.K. have generally been Cantonese. More recently, other regional cuisines, including Sichuan and Hunan, have started to gain favor. There are still few Taiwan restaurants in London.
"Taiwan is quite a melting pot of different cuisines," said Chang, who was born there, moved to the U.K. at the age of 14 and later studied at University College London's Slade School of Fine Art. The cusine "uses a lot of soy braising, a lot of herbs, coriander, thai basil, and quite savory heavy big flavors."
(Richard Vines is the chief food critic for Bloomberg. Follow him on Twitter @richardvines)
Before it's here, it's on the Bloomberg Terminal.
LEARN MORE