Yesterday's Video Games Weren't Supposed to Stop Selling Yet
The gaming industry is surprised at how quickly people are moving away from the PlayStation 3 and Xbox 360.
By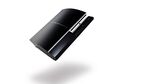 Most consumer electronics go out of date with a speed that inspires theories about planned obsolescence. Not so with aging video game consoles. It can take nearly a decade of tempting for Sony and Microsoft to get all the players to embrace shiny upgrades, so the video game industry as a whole counts on the old console warhorses to continue to drive sales long after they have officially become outmoded. Not so with the Xbox 360 and PlayStation 3, which consumers are giving up much faster than expected. 
It's been just over a year since Sony introduced the PlayStation 4 and Microsoft started selling the Xbox One. Sales of the older consoles dropped more than 60 percent in the first 10 months of 2014, compared to the year-earlier period, according to market research firm NPD. Sales of games for those machines dropped 50 percent over the same period. Electronic Arts, the massive game publisher, lowered its annual revenue guidance to start 2014 because players had stopped buying older games faster than anticipated. The retail chain GameStop blamed disappointing performance in its most recent quarter, in part, on weak demand for older-generation products. "The consumer fatigue on these older platforms is being felt," says Rob Lloyd, GameStop's chief financial officer. 
The rush of customers away from the old isn't necessarily good news for companies hastening to turn out hot games for the new. Together, Sony and Microsoft sold about 160 million consoles during the last technology cycle, which adds up to a lot of established customers. Even as game makers focus on the newest technology, they regularly put out versions of new games for older machines. Electronic Arts released updated versions of the football game Madden for the PS2 for 11 year and updated the soccer game FIFA for 13 years. In fact, it is widely believed that the best games are released closer to a console's obsolescence than to its creation. The most successful video-game launch in history was Grand Theft Auto V for PS3 and Xbox 360, which went on sale two months before the new consoles rendered those platforms obsolete.
Lloyd says the old consoles are struggling, in part, because the industry went so long without a new set of devices. Consumers, ready for something new, responded by buying more new consoles than the industry had expected. John Koller, head of hardware marketing for Sony PlayStation, has identified a surprising wave of sales to consumers he calls "indulgers," a group with fewer first-person shooters and likely to spend less time on games than dedicated users devote. 
Koller says that Sony will support the PS3 so long as there are new games for it, which he notes might mean several more years. But EA executives expect Sony and Microsoft to actively promote the older consoles only through 2015. If developers feel that games are moving on and console companies aren't trying to keep them, they're more likely to stop focusing on them, too. "This is something that will shift in the coming year with titles like Batman: Arkham Knight and Evolve being only available on the new consoles," says Liam Callahan, an analyst at NPD. 
Marek Tyminski, chief executive of CI Games, says the company decided against making a version of its game Lords of the Fallen for the PS3 and Xbox 360. The 100-person company couldn't afford to produce a fresh version of the game, even though far more people own the old consoles than the new ones.  The company has sold 750,000 copies for Xbox One, PS4, and personal computers since Lords of the Fallen came out this fall. "Looking from where we are right now, I can say it was a great decision. I don't think we would be profitable from that game on the old generation," Tyminski says. He thinks some developers that have been supporting the older machines may be reevaluating already. "Those decisions were made a few years ago, where people were not sure there would be such success of the new generation," he says. "It's such a fast shift."