How Tinder's More Serious Rivals Kill the Mood
Online dating can feel casual and meaningless, and that's precisely what makes it worth doing
By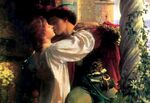 Tinder, the popular location-based app that helped make online dating casual, has spawned a new breed of startup: the anti-Tinder. These apps promise you can use your phone to find love, not just a rotating cast of faces you'd consider inviting over but wouldn't have brunch with the next day.
Some apps try to slot you into a committed relationship in obvious ways. The Dating Ring uses professional matchmakers to connect potential couples. The Catch has women eliminate suitors, Bachelorette-style, based on a series of personality questions, until they land on a final contestant. Others use subtle product features to hint that you should probably be taking this more seriously. Coffee Meets Bagel, for example, sells "quality over quantity" by supplying users one match that has "long-term potential" per day. Hinge  offers up a limited group of friends daily, whom you're linked to through your Facebook network, to connect you to "to people you'll actually want to meet up with" according to the app's website. 
Compared with the mindlessness of swiping through endless options on Tinder, Hinge's small batch of matches makes for more careful boyfriend or girlfriend hunting, Justin McLeod, the company's chief executive officer, says. "On Hinge, people are a little more buttoned up, and as a result it's less of a game and more a dating, networking thing."
Investors seem to be buying that logic: Hinge announced last week that it raised another $12 million, putting its total committed capital at $20 million. Daters seem less convinced. Hinge, Coffee Meets Bagel, and every other committed relationship app are pipsqueaks to the Goliath of Tinder, which grew 600 percent this year and has been downloaded 40 million times since 2012, Forbes reported. 
The size difference doesn't scare McLeod, who says that the frivolity of Tinder will get old and that young people would eventually tire of an app that serves up duds en masse. "Like any entertainment, it wears out after a while." McLeod compares his company's trajectory to Facebook: People eventually lost interest in the anonymity of Myspace and turned to a site that offered more transparency. 
Startups gunning for a younger demographic might not want to imitate Facebook. Investment bank Piper Jaffray released a survey of 7,200 people in October showing that fewer than half of teens from 13 to 19 used Facebook, down from 72 percent in the spring. In its third-quarter earnings report, Facebook acknowledged the snub. "We believe that some of our users, particularly our younger users, are aware of and actively engaging with other products and services similar to, or as a substitute for, Facebook." 
Instead, teens are flocking to such apps as Snapchat, which allows users to send photos that disappear within seconds, and Yik Yak, a totally anonymous, location-based version of Twitter that's hugely popular on college campuses. Even Facebook is coming up with alternatives to Facebook: In October, the company launched "rooms," a separate app that lets people talk in chatrooms focused on different topics, without using any personal identifiers. It may be that young people are seeking something they can't find on Facebook or Hinge—an escape from authenticity. 
I would be surprised if Tinder faded out, partly because it has a clear advantage over many of its rivals: It's fun. There are no last names, no filters guiding you to the right person, no stakes. Eventually, yes, you will want to settle down with the Internet's finest, but in the meantime, why waste time being prim and proper? 
Yes, flipping through a reel of selfies described via a flamenco dancer emoji can feel meaningless, and flighty, and, sure, a little gross—but that's the point. Tinder is the one-night stand of dating apps. The difference is that when you're done swiping, you don't have to walk of shame your way home– you can just wake up and do it all over again.