China Leads the World in Jailing Journalists
Christina Larson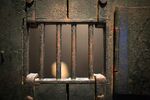 President Xi Jinping's efforts to crack down on corruption and general naughtiness in China have taken down many, from former security czar Zhou Yongkang to former porn-website proprietor Jiang Nianbing. Many of the accused and disgraced, including young socialite-turned-alleged-gambling-ring hostess Guo Meimei, have been prodded to give staged pretrial "confessions" on state-run television, lending the appearance of moral weight to the president's sweeping anti-vice campaign.
The dramatic purges have hardly made Xi's China more just or rule-abiding. Crucially, the Communist Party has taken steps to ensure that outside observers—such as skeptical journalists and independent microbloggers—are not given leeway to "out" corrupt officials or play watchdog amid the reform process. The government has increased censorship on Weibo, Weixin, and other social media, and it has instituted mandatory courses to train journalists in proper "patriotic" thinking. For those scribes that don't get the message, the next step, apparently, is a police visit and jail time.
According to a report by the Committee to Protect Journalists, China has more journalists locked up than any other country. "The 44 journalists in Chinese jails are a jump from 32 the previous year," the report reads, "and reflect the pressure that President Xi Jinping has exerted on media, lawyers, dissidents, and academics to toe the government line." The charges under which the journalists are held are often dubious. For instance, in September, Uighur blogger Ilham Tohti was convicted of inciting "separatism" and sentenced to life in prison, despite the moderate and scholarly nature of his writing. He had often criticized China's government but stopped far short of calling for Xinjiang's independence.
Worldwide, CPJ counts at least 220 journalists in jail, up from 211 in 2013. Sixty percent are held on anti-state charges such as separatism, terrorism, or subversion. After China, the next offenders on the list are: Iran, with 30 jailed journalists, Eritrea (23), Ethiopia (17), and Vietnam (16). Syria and Egypt follow, each with 12 journalists in jail.
Before it's here, it's on the Bloomberg Terminal.
LEARN MORE