Virginia's Plan to Crack Down on Campus Rape Could Backfire
A proposal by Virginia lawmakers to make schools that receive state funding report all campus rapes to police may have unintended consequences
by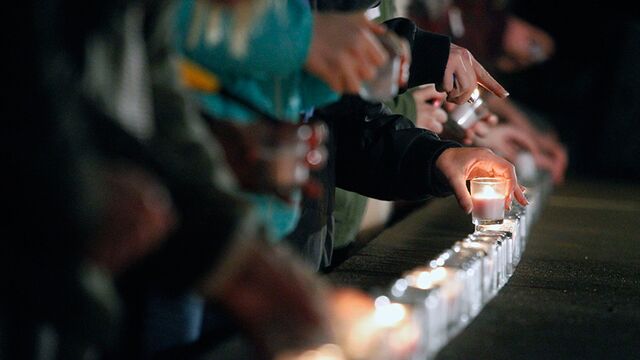 Virginia legislators, certain that schools are ill-equipped to handle sexual violence on their own, will propose a law next month that would require state schools to report all sexual assault cases to local law enforcement. If colleges are forced to work with police, a group of nine state lawmakers reason, they won't get to sweep sexual violence under the rug. Yet new data that delve into why college students often don't report rape suggests the plan could backfire, making the aftermath of an assault even more dangerous for survivors and adding a barrier to reporting rape.
Findings from a recently published Bureau of Justice Statistics report (PDF) that analyzed Census Bureau data for hundreds of thousands of college-aged women from 1995 to 2013 show that only one in five female students who are sexually assaulted report the attacks to the police. The reasons the remaining four-fifths give for not reporting sexual assault, including a fear of reprisal or a desire to keep their attacker out of legal trouble, suggest that forcing schools to bring cases to the police may make women even less likely to report attacks, or create fraught situations for those who do. 
According to the bureau's report, 20 percent of students who don't report that they were sexually assaulted chose not to because they were scared that attackers might retaliate. Twenty-six percent of students said they didn't report assaults because they considered the attacks to be a personal matter, and 12 percent refrained from reporting because they believed that what had happened to them wasn't "important enough" to report. 
Ten percent of students said they didn't report their assaults because they didn't want to get the attackers in trouble with the law. While you might think all victims of sexual assault would want to see their attackers punished, the numbers underline what some victims' advocates and attorneys familiar with sexual assault cases have said: that "for many survivors, what they're looking for is healing and safety," not necessarily prosecution.
Simply forcing schools to refer all sexual assault cases to police is not going to erase fears held by sexual assault victims about bringing cases to the authorities. Some survivors of sexual assault and activists who support them have criticized a similar law enacted in September in California.
The nine Virginia legislators who penned the bill they will present to the state's general assembly in January have said that they'll stand by the proposal. Schools lack the legal expertise to adjudicate crimes as complex as sexual assault, so involving the police might help bring justice to more victims, they say. And despite doubts that have been cast on the veracity of the Rolling Stone article that set off the call for reforms, the lawmakers aren't backing down.
"Rolling Stone may have a problem, but that's not my problem," Senate Minority Leader Richard Saslaw, a Democrat, told the Richmond Times-Dispatch earlier this month. 
Indeed, many universities have wronged their students—both victims and those accused of committing sexual assault—through sloppy, insensitive investigations. Introducing such a blunt solution risks painting over the nuanced reality of campus rapes, including the fact that, for complex reasons, the majority of victims of sexual assault don't want to report that they've been attacked to anyone—not to their friends, not to school officials, and certainly not to the police. Forcing schools to report cases to the police won't bring justice to reluctant victims.
Before it's here, it's on the Bloomberg Terminal.
LEARN MORE