Oil Plunge Seen as Boon for U.S. Banks as Traders Benefit
Michael J. Moore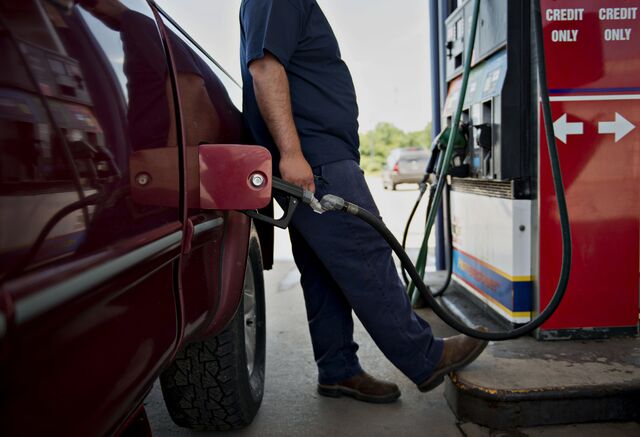 The benefits of cheaper oil for the biggest U.S. banks -- a jump in trading and consumers with more money to spend -- will outweigh the costs, according to executives and analysts.
The collapse of crude has drawn hedgers and speculators back into the market, boosting volumes and volatility, KBW Inc. analysts wrote in a Dec. 11 note. Retail banking also may benefit from more confident consumers as lower energy costs bring a $900 average windfall for each U.S. household, Citigroup Inc. Chief Executive Officer Michael Corbat said last week.
Before plunging more than 45 percent in the past six months, the price of crude had remained fairly stable for the past few years and trading volume had declined. The recent surge in activity could lead to the first annual jump in revenue for commodities trading desks in three years.
"On the securities side, the commodities businesses are doing better," Richard Ramsden, a bank analyst at New York-based Goldman Sachs Group Inc., said in an interview.
"You've got a trending market, which means investors are willing to take more risk," he said. "Second, corporate needs for hedging have increased. Either you're looking to lock in this low oil price for longer, or if you're an oil producer, you really have to say, 'OK, could it go to $40, and should I lock in $60 now, or should I at least pay for the option of locking in at $60?'"
Banks have scaled back their commodities trading divisions amid regulatory scrutiny and revenue that fell almost 70 percent from 2008 to 2013, according to data from Coalition Ltd. Most of the largest investment banks still offer clients the ability to trade on the price of oil and other fuels.
Surging Yields
While the commodities units could see revenue rebound, other trading businesses may suffer. Investors have sold a broad swath of corporate bonds, not just energy-related holdings, causing yields to surge to the highest in 14 months. Jefferies Group reported today that revenue from fixed-income trading dropped 73 percent in the three months that ended in November, driven in part by losses on distressed debt holdings.
The decline in oil has contributed to a drop in Russia's currency and emerging market stocks as well. U.K. banks have a "very modest" exposure to Russia, Bank of England Governor Mark Carney said today, adding that the central bank was "not complacent."
'Sharper Adjustment'
"There is some prospect for a sharper adjustment across emerging markets and that that could rebound back into core markets, and raise risk premia and challenge financial conditions, with some impact for financial stability and ultimately for growth," Carney told reporters in London.
Banks also face a drop-off in leveraged lending as energy companies account for 15 to 20 percent of the business, said Brian Kleinhanzl, an analyst at KBW. The good news for banks is that they won't be stuck with souring loans as they were in 2008, he said.
"The banks aren't necessarily the ones holding on to the debt," he said. "It's been fairly well distributed out, not like you had at the end of the financial crisis, where the big banks were holding a big chunk of the deals and got caught."
Executives from PNC Financial Services Group Inc. and U.S. Bancorp said at a investor conference hosted by Goldman Sachs last week that they aren't concerned about losses on loans to the oil industry as the amounts are a small portion of their lending books and are often hedged or collateralized. JPMorgan Chase & Co. Chief Financial Officer Marianne Lake called the oil-price decline "neutral to positive" for the New York-based firm.
Regulation Helped
"This is maybe one of those instances where regulation has helped a bit, because frankly the banking industry has not been very competitive relative to the high-yield market in the last two to three years, so a lot of the financing behind shale exploration has been done by the high-yield market, not by banks," Ramsden said. "Overall this is going to be much more of a net positive given the lower energy prices to consumers."
While capital available to the energy industry is drying up amid oil's collapse, KKR & Co. will be in a position to benefit, said Henry Kravis, the billionaire co-chairman of the New York-based private-equity firm. KKR has $2 billion in an energy fund that hasn't been invested yet, and the company has spent the past four years researching the industry, he said.
"It's either going to turn out to be an incredible opportunity to give capital to the people that say, 'I can still make money at $60 or $50 oil, I can still drill there and do well,' or it's going to be a great opportunity" for KKR's distressed-debt traders, Kravis said at the Goldman Sachs conference. "We're coming at it from both sides there. We're not in any hurry. We're waiting, we're watching."
Before it's here, it's on the Bloomberg Terminal.
LEARN MORE