Hankook May Join Hahn & Co.'s Purchase of Halla Visteon
Rose Kim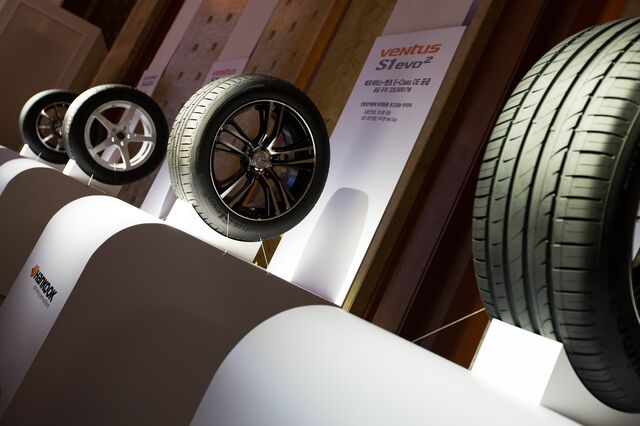 Hankook Tire Co. is considering buying a stake in Halla Visteon Climate Control Corp. together with a private equity firm. Shares of South Korea's largest tiremaker rose the most in six weeks.
Hankook is in talks with Hahn & Co. about a partnership to jointly purchase Visteon Corp.'s 70 percent stake in Halla Climate, the tire company said in an e-mail. Seoul-based Hankook will have preferred purchasing rights if and when Hahn decides to sell its share of Halla Climate in the future, Korea Economic Daily reported earlier today.
The plan is a "win-win" situation for both Hankook and Halla Climate, said Shin Chung Kwan, an analyst at KB Investment & Securities Co. The tiremaker's participation helps offset concern about the future of Halla Climate, a maker of automotive air-control parts such as fans and radiators, after being acquired by an investment firm.
"Hankook offers Halla a chance to diversify its customer base via the tiremaker's ties with global carmakers, while Halla offers Hankook an opportunity to expand its business into car heaters and air conditioners," Shin said by phone. "The acquisition will be a new beginning to help Hankook become a major global auto-parts maker."
Hankook rose 6.3 percent to 54,000 won at the close in Seoul trading, the biggest gain since Oct. 30. Hankook Tire Worldwide Co., its holding company, jumped 10 percent.
Halla Visteon Climate climbed 2 percent to 49,150 won, while South Korea's Kospi index fell 0.9 percent.
Before it's here, it's on the Bloomberg Terminal.
LEARN MORE