Blinken Confirmed by Senate as Deputy Secretary of State Despite McCain's Objections
Kathleen Miller and Kathleen Hunter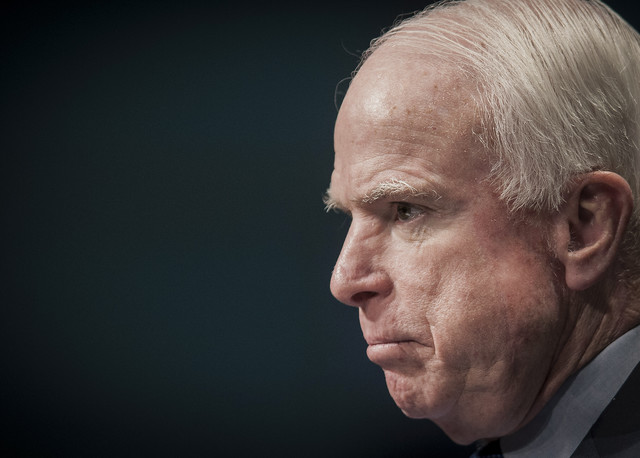 The Senate confirmed Antony Blinken to become Secretary of State John Kerry's second-in-command after Republicans criticized his support for the decision to remove U.S. troops from Iraq in 2011.
The vote today was 55-38 to confirm Blinken as deputy secretary of state. Earlier, John McCain, an Arizona Republican in line to become Armed Services Committee chairman in January, criticized Blinken and the Obama administration for "countless foreign policy failures" including the troop withdrawal.
Blinken "has been a functionary and an agent of the U.S. foreign policy that has made the world a much less safe place," McCain said on the Senate floor before the vote.
During a Nov. 19 hearing, Blinken told the Senate Foreign Relations Committee that after the troop withdrawal from Iraq, the administration in the following year sought to help the Iraqi government deal with the group that became Islamic State.
"They didn't see the problem. We pushed it," Blinken said at the hearing. In 2013, "they saw that they had a problem that we had been warning them about for more than a year."
In an interview earlier today, McCain said Blinken is "the person who's been wrong on every single issue."
Blinken also told lawmakers in the hearing that President Barack Obama's administration would welcome congressional authorization for U.S. military action against Islamic State with limits on duration and ground combat.
"We would like to have a targeted, focused AUMF that deals with the challenge before us, which is defeating ISIL," Blinken told the panel, using acronyms for an authorization for use of military force and for the extremist Sunni group that has seized large swaths of Iraq and Syria.
Blinken will succeed former Deputy Secretary of State William Burns, who has retired.
Obama today praised the Senate's action.
"Over decades of dedicated public service, Tony has displayed extraordinary integrity, judgment, and inclusiveness as he has implemented America's foreign policy priorities," the president said in a statement.