Nigeria Oil Unions Continue Strike, Aim to Curb Fuel Supply
Elisha Bala-Gbogbo and Goddy Ikeh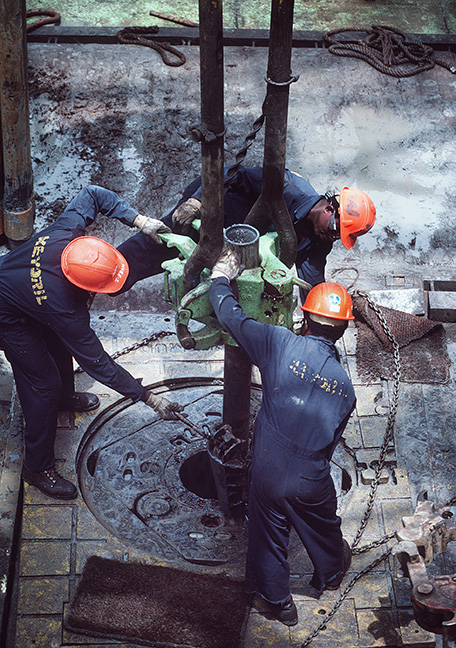 Nigeria's two oil unions entered the second day of an indefinite strike aimed at curbing local fuel supply in the West African nation responsible for pumping more than a quarter of the continent's crude.
The impact of the strike has been restricted to domestic fuel supply with oil lifting and export terminal operations unaffected at the moment, Francis Johnson, president of the Petroleum and Natural Gas Senior Staff Association of Nigeria, or Pengassan, said by phone today from Lagos, the commercial capital. Union leaders will hold talks with the authorities tomorrow in Abuja, the capital, he said.
"We are looking forward to discussions with government," Emmanuel Ojugbana, a Pengassan spokesman, said by phone from Warri, a southern oil hub, earlier today. "But as I speak the strike action is continuing."
Ohi Alegbe, an Abuja-based spokesman for the Nigerian National Petroleum Corp. and the Oil Ministry, declined to comment on exports. Pengassan previously said the strike may curb exports.
Any reduction in pumping would coincide with a collapse in the price of Nigeria's biggest source of revenue. Brent crude oil plunged about 46 percent this year. It lost $1.51 to $59.55 a barrel at 8:28 a.m. in London. Nigeria needs about twice that to balance its budget, according to estimates in October from Deutsche Bank AG.
"We do not expect the strike to have a material impact on Nigeria's oil production, certainly not in the early days," Philippe de Pontet, New York-based Eurasia Group's Africa director, said by e-mail yesterday. "The unions are taking advantage of the political climate ahead of general elections in February to maximize their negotiating leverage."
Refinery Fix
The action involves both Pengassan, as the managerial union is known, and the Nigerian Union of Petroleum and Natural Gas Workers, or Nupeng, its affiliate for manual workers. Nigeria's crude oil output declined 3.2 percent when they last went on strike in September, data compiled by Bloomberg show. Nigeria pumped 2.3 million barrels of crude oil a day last year, 26 percent of Africa's total output, according to BP Plc estimates.
At least 80 percent of Nigeria's crude is pumped by Royal Dutch Shell Plc, Exxon Mobil Corp., Chevron Corp., Total SA and Eni SpA in joint ventures with the state-owned NNPC.
Shell is "aware of the strike and monitoring the situation," Precious Okolobo, a Lagos-based spokesman, said by phone today. Officials at Exxon Mobil, Chevron, Total and Eni didn't immediately reply phone calls and e-mails seeking comments.
The action is to protest government failure to fix refineries, cut gasoline prices in line with the slump in crude, and also to press for the passage of a new oil law, according to an e-mailed statement from Pengassan.
Domestic supply won't be affected, with about 17 fuel tankers waiting to unload at the port of Lagos, NNPC's Alegbe said in an e-mail yesterday
'Strong commitment'
The strike "will not dislocate the robust distribution and sale of fuel to members of the public," Alegbe said. The nation has about a month's supply of oil products in stockpiles, he said.
Workers at oil fields and those operating flow stations that pump crude to export terminals are joining the strike, meaning a protracted action could disrupt exports, Ojugbana said. Domestic gasoline supplies may also be curtailed, Pengassan said.
The two unions want the authorities to expedite passage of the petroleum industry bill, curtail crude theft and pipeline sabotage, and address what they say are unfair labor practices by some energy producers, according to its statement.
The West African nation relies on crude for about 70 percent of government revenue and 95 percent of foreign exchange income.
"The strike will not be suspended until there is strong commitment from the government and affected operators to resolve the issues," Pengassan's Ojugbana said yesterday.
Before it's here, it's on the Bloomberg Terminal.
LEARN MORE