Obama Says Throat Is Doing Just Fine, If Everybody Has to Know
Angela Greiling Keane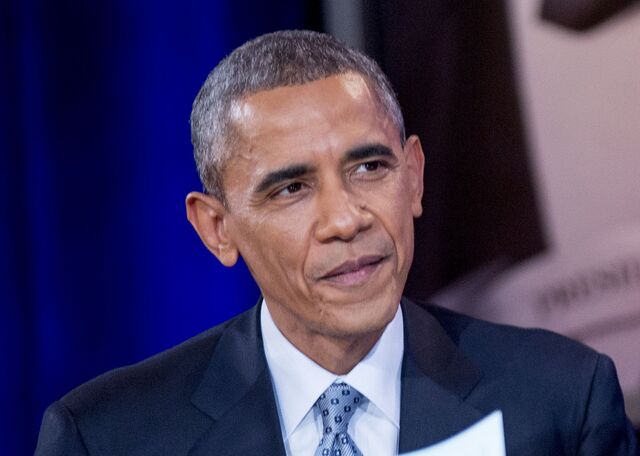 Six days after heading to the hospital for tests because of a sore throat, President Barack Obama says he's "doing fine." He's not so fine with all the attention.
"That was a classic example of if it weren't for the press pool, no one would talk about it," Obama said today, speaking to the media covering his meeting with advisers on the Ebola outbreak in west Africa.
When Obama unexpectedly headed to Walter Reed National Military Medical Center in Bethesda, Maryland on Dec. 6, he was accompanied in his motorcade by a group of journalists who make up the pool of media representatives that typically travels with the president any time he leaves the White House.
Like his predecessor, Obama has chaffed at the scrutiny of his every presidential move.
"There's got to be something to cover other than the president's sore throat," he said.
Obama was diagnosed with acid reflux, his physician Ronny L. Jackson said that day. An examination at the White House found swelling in the back of his throat, which the president had said was sore for a couple weeks.
He then went to Walter Reed for a CT scan, leading White House Press Secretary Josh Earnest to point out that most people wouldn't receive such treatment for a sore throat.
"Those people aren't the president of the United States," Earnest told reporters Dec. 8.
Before it's here, it's on the Bloomberg Terminal.
LEARN MORE