Hearst to Increase Stake in Ratings Firm Fitch to 80%
Matt Robinson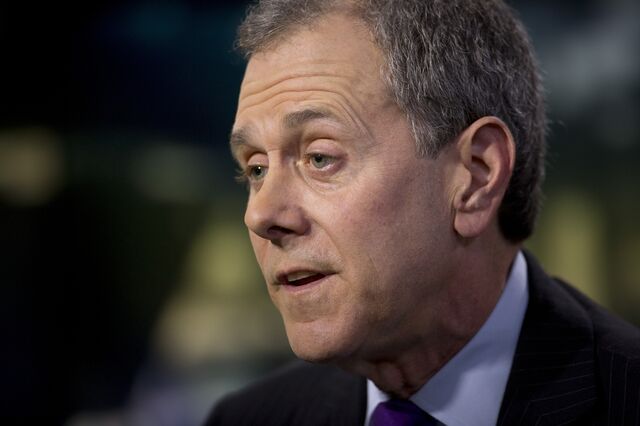 Hearst Corp., the media company with stakes in A&E and ESPN, is paying $1.97 billion for an additional 30 percent stake in Fitch Group, the owner of the third-biggest credit ratings firm.
Hearst, which owns 15 daily and 34 weekly newspapers as well as 29 television stations, is increasing its interest to 80 percent after buying its first stake in the company in March 2006, the closely held company said today in a statement. The transaction is expected to close in the first quarter.
The conglomerate is betting on the booming market for credit ratings as it pursues new content partnerships. The top two biggest bond raters, Standard & Poor's and Moody's Investors Service, are reporting record profits as companies take advantage of historically low borrowing costs. Revenue at Fitch Ratings grew 13.7 percent to 567.6 million euros ($706.7 million) in 2013, according to a May 21 regulatory filing.
"We believe the credit rating, financial information and risk management services Fitch provides to the global financial community are critical in today's economy," Steven Swartz, chief executive officer of New York-based Hearst, said in today's statement.
Fimalac Group retains 20 percent of Fitch Group, which also owns bond-market data provider Fitch Solutions.
Hearst announced yesterday a 25 percent interest in DreamWorks Animation SKG Inc.'s AwesomenessTV, which operates a network of YouTube channels with more than 114 million subscribers.
Before it's here, it's on the Bloomberg Terminal.
LEARN MORE